Here's a selection of Self Care Quotes, covering topics such as taking care, love, life, motivation, counsellers and inspiration.
We really hope you enjoy these quotes and that they give you something to think about.
If your compassion does not include yourself, it is incomplete.
---
To be beautiful means to be yourself. You don't need to be accepted by others. You need to accept yourself.
---
All of us can improve the quality of our lives if we practice the art of self-care and train our minds to think thoughts that make us feel good.
---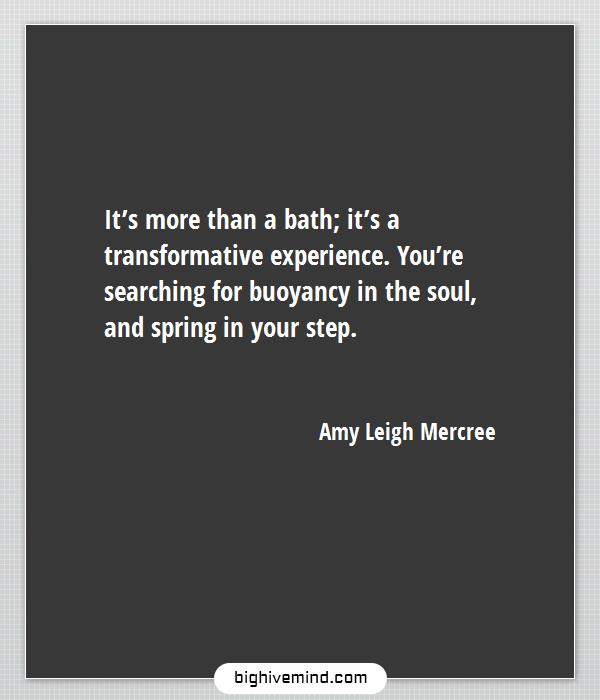 The body is innocent. Deeply, beautifully, fundamentally innocent.
---
You cannot breathe life into someone refusing to inhale.
---
Don't let the noise of others' opinions drown out your own inner voice.
---
Today and onwards, I stand proud, for the bridges i've climbed, for the battles i've won, and for the examples i've set, but most importantly, for the person I have become. I like who I am now, finally, at peace with me…
---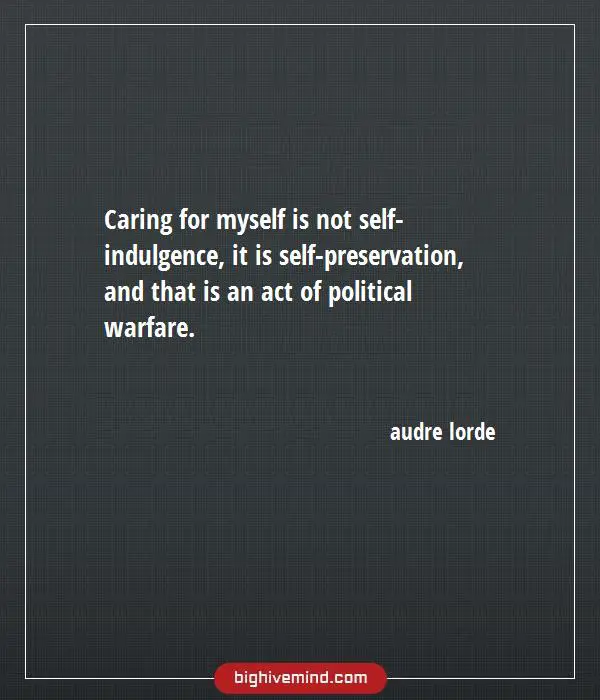 Prioritise self-care & incorporate a minimum of 60 mins 'me time' into your daily routine.
yes there are enough hours in the day.
no excuses.
---
We must be our own before we can be another's.
---
Be you, love you. All ways, always.
---
Self-care is not selfish. You cannot serve from an empty vessel.
---
My mother always says people should be able to take care of themselves, even if they're rich and important.
---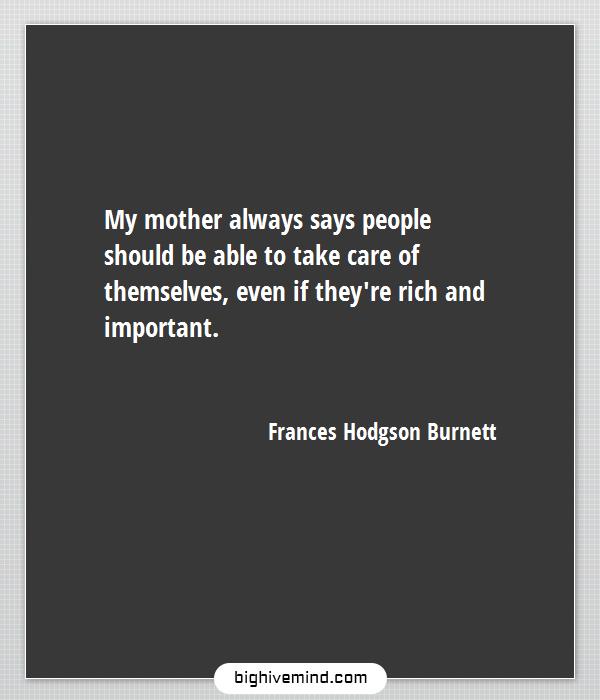 [g]rowing into your future with health and grace and beauty doesn't have to take all your time. It rather requires a dedication to caring for yourself as if you were rare and precious, which you are, and regarding all life around you as equally so, which it is. (267-268).
---
In my own deepening understanding of myself I find my capacity to serve others is deepened as well. The better I am at self-care the more genuinely nurturing of others I am able to be.
---
Self-care has become a new priority – the revelation that it's perfectly permissible to listen to your body and do what it needs.
---
Caring for myself is not self-indulgence, it is self-preservation, and that is an act of political warfare.
---
It's common to reject or punish yourself when you've been rejected by others. When you experience disappointment from the way your family or others treat you, that's the time to take special care of yourself. What are you doing to nurture yourself? what are you doing to protect yourself? find a healthy way to express your pain.
---
Self care isn't selfish. It's self esteem.
---
Have patience with all things. But, first of all with yourself.
---
In dealing with those who are undergoing great suffering, if you feel "burnout" setting in, if you feel demoralized and exhausted, it is best, for the sake of everyone, to withdraw and restore yourself. The point is to have a long-term perspective.
---
Be committed to the relationship you have with yourself. We get so committed to other relationships, but often sort of toss ourselves away. We get around to ourselves only now and then. So, really care for who you are. Be committed to loving yourself. Take care of your heart and soul.
---
Knowing how to be solitary is central to the art of loving. When we can be alone, we can be with others without using them as a means of escape.
---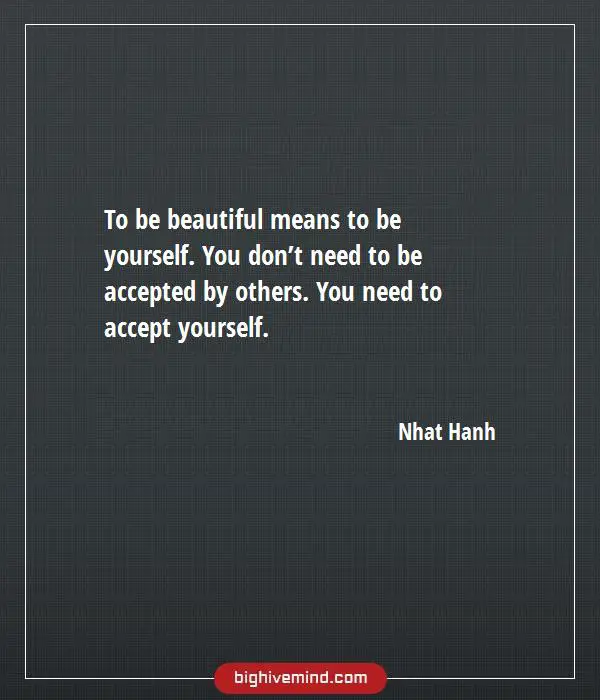 In fact that is why the lives of most women are so vaguely unsatisfactory. They are always doing secondary and menial things (that do not require all their gifts and ability) for others and never anything for themselves. Society and husbands praise them for it (when they get too miserable or have nervous breakdowns) though always a little perplexedly and half-heartedly and just to be consoling. The poor wives are reminded that that is just why wives are so splendid — because they are so unselfish and self-sacrificing and that is the wonderful thing about them! but inwardly women know that something is wrong. They sense that if you are always doing something for others, like a servant or nurse, and never anything for yourself, you cannot do others any good. You make them physically more comfortable. But you cannot affect them spiritually in any way at all. For to teach, encourage, cheer up, console, amuse, stimulate or advise a husband or children or friends, you have to be something yourself. […]"if you would shut your door against the children for an hour a day and say; 'mother is working on her five-act tragedy in blank verse!' you would be surprised how they would respect you. They would probably all become playwrights.
---
Boundaries are a part of self-care. They are healthy, normal and necessary
---
Solitude is where I place my chaos to rest and awaken my inner peace.
---
Selfish is caring for ourselves at others' expense … Self-care is taking care of ourselves so that we can be there for others.
---
If you celebrate your differentness, the world will, too. It believes exactly what you tell it—through the words you use to describe yourself, the actions you take to care for yourself, and the choices you make to express yourself. Tell the world you are one-of-a-kind creation who came here to experience wonder and spread joy. Expect to be accommodated.
---
Have the courage to follow your heart and intuition. They somehow already know what you truly want to become. Everything else is secondary.
---
Self-care is never a selfish act – it is simply good stewardship of the only gift I have, the gift I was put on earth to offer others. Anytime we can listen to true self and give the care it requires, we do it not only for ourselves, but for the many others whose lives we touch.
---
Always make decisions that prioritize your inner peace.
---
Your relationship with yourself sets the tone for every other relationship you have.
---
Nourishing yourself in a way that helps you blossom in the direction you want to go is attainable, and you are worth the effort.
---
You are here, alive and awake and for whatever reasons you have fought your battles, it's time to start focusing on what strengths pulled you up when the entire world had knocked you down.
that's where the virtue in self grows.
---
Self-care is never a selfish act – it is only good stewardship of the only gift I have, the gift I was put on earth to offer others.
---
You can do this, and if you can't do it today, you'll do it tomorrow. You are not a failure.
---
Your mind will answer most questions if you learn to relax and wait for the answer.
---
How to heal
read books
listen to jazz
ride motorbikes
get tattooed.
---
Self-care is not about self-indulgence , it is about self-preservati on.
---
Your outer world is a reflection of your inner world.
---
I get so god damn lonely and sad and filled with regrets some days. It overwhelms me as i'm sitting on the bus; watching the golden leaves from a window; a sudden burst of realisation in the middle of the night. I can't help it and I can't stop it. I'm alone as i've always been and sometimes it hurts…. But i'm learning to breathe deep through it and keep walking. I'm learning to make things nice for myself. To comfort my own heart when I wake up sad. To find small bits of friendship in a crowd full of strangers. To find a small moment of joy in a blue sky, in a trip somewhere not so far away, a long walk an early morning in december, or a handwritten letter to an old friend simply saying "i thought of you. I hope you're well."
no one will come and save you. No one will come riding on a white horse and take all your worries away. You have to save yourself, little by little, day by day. Build yourself a home. Take care of your body. Find something to work on. Something that makes you excited, something you want to learn. Get yourself some books and learn them by heart. Get to know the author, where he grew up, what books he read himself. Take yourself out for dinner. Dress up for no one but you and simply feel nice. It's a lovely feeling, to feel pretty. You don't need anyone to confirm it.
i get so god damn lonely and sad and filled with regrets some days, but i'm learning to breathe deep through it and keep walking. I'm learning to make things nice for myself. Slowly building myself a home with things I like. Colors that calm me down, a plan to follow when things get dark, a few people I try to treat right. I don't sometimes, but it's my intent to do so. I'm learning.i'm learning to make things nice for myself. I'm learning to save myself.
i'm trying, as I always will.
---
Saying no can be the ultimate self-care.
---
Wildflower; pick up your pretty little head,
it will get easier, your dreams are not dead.
---
When you recover or discover something that nourishes your soul and brings joy, care enough about yourself to make room for it in your life.
---
Lighten up on yourself. No one is perfect. Gently accept your humanness.
---
Affirmations are our mental vitamins, providing the supplementary positive thoughts we need to balance the barrage of negative events and thoughts we experience daily.
---
It's more than a bath; it's a transformative experience. You're searching for buoyancy in the soul, and spring in your step.
---
I lied and said I was busy.
i was busy;
but not in a way most people understand.
i was busy taking deeper breaths.
i was busy silencing irrational thoughts.
i was busy calming a racing heart.
i was busy telling myself I am okay.
sometimes, this is my busy –
and I will not apologize for it.
---
The moment you have to recruit people to put another person down, in order to convince someone of your value is the day you dishonor your children, your parents and your god. If someone doesn't see your worth the problem is them, not people outside your relationship.
---
One of the things that strikes me most though is how some people don't realise they're self-harming. The phrase 'self-harm' brings up thoughts of 'cutting', but that's only a small portion of it. When you drink excessively to drown your sorrows to the point you throw up and can't see straight and/or, like a girl at my school, ended up being driven to hospital to have her stomach pumped, you've brought harm to yourself. If you take drugs to feel numb and it becomes an addiction that you can't break, you've self-harmed. When you starve yourself or binge eat to fit the latest fashions, you're pushing your body further than it can go.
we need to start treating ourselves how we deserve to be treated, even if you feel that no one else does. Prove to the world you are worth something by treating yourself with the utmost respect and hope that other people will follow your example. And even if they don't, at least one person in the world is treating you well: you.
---
If you want to live an authentic, meaningful life, you need to master the art of disappointing and upsetting others, hurting feelings, and living with the reality that some people just won't like you. It may not be easy, but it's essential if you want your life to reflect your deepest desires, values, and needs.
---
As important as it is to have a plan for doing work, it is perhaps more important to have a plan for rest, relaxation, self-care, and sleep.
---
To practice Extreme Self-Care, you must learn to love yourself unconditionally, accept your imperfections, and embrace your vulnerabilities.
---
Take care of your body. It's the only place you have to live.
---
Peace is not always easy to grasp or keep close. In the process of attaining and protecting it, you may find yourself tired, weary, and uncertain on how to keep your peace safe. While being uncertain is normal, continue to commit yourself to peacefulness. You are worthy of every drop of sweetness and ease that you encounter. Being tested is a part of the journey. Giving up, and letting go, is not.
---