Here's a selection of Deep Love Quotes, covering topics such as love and pain, deep meanings, love and life and emotions.
We really hope you enjoy these quotes and that they give you something to think about.
May your love for me be
like
the scent of the evening sea
drifting in
through a quiet window
so I do not have to run
or chase or fall
… To feel you
all I have to do
is
breathe.
---
Love grows by giving. The love we give away is the only love we keep. The only way to retain love is to give it away.
---
Your smile and your laughter lit my whole world.
---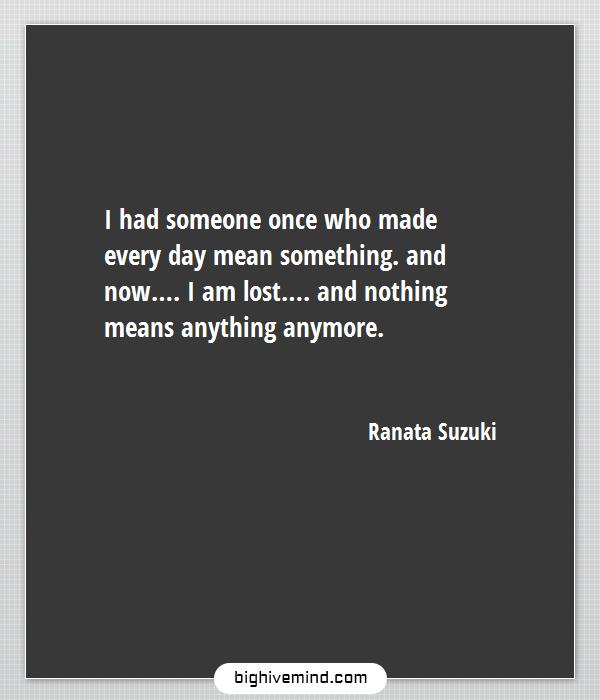 I believe in love at first sight…
but it's not the first moment you lay eyes on a person, it's the moment you first see
the person they truly are.
---
The beautiful thing about love is that you just need to plant it once and nurture it and it shall bloom into blossoms that would cover the valleys.
---
…the sad part is, that I will probably end up loving you without you for much longer than I loved you when I knew you.
some people might find that strange.
but the truth of it is that the amount of love you feel for someone and the impact they have on you as a person, is in no way relative to the amount of time you have known them.
---
Your memory feels like home to me.
so whenever my mind wanders, it always finds it's way back to you.
---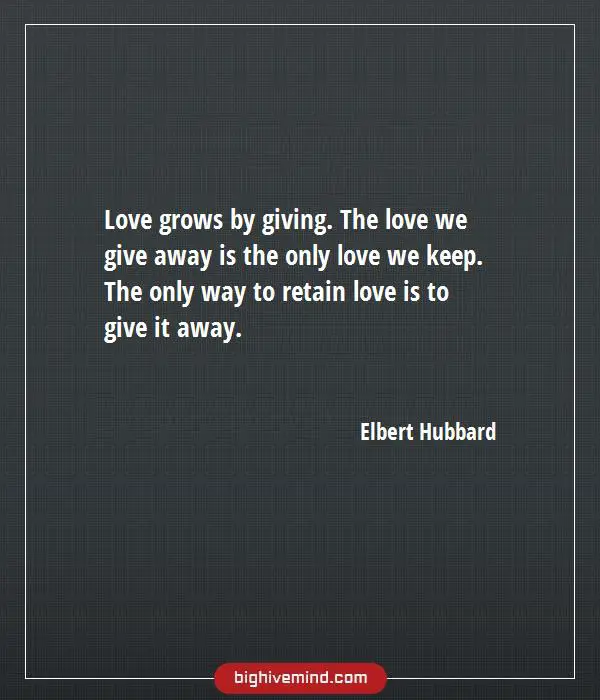 My mother
is pure radiance.
she is the sun
i can touch
and kiss
and hold
without
getting burnt.
---
At the touch of love everyone becomes a poet.
---
You must love in such a way that the person you love feels free.
---
Love looks not with the eyes, but with the mind, And therefore is winged Cupid painted blind.
---
I miss that feeling of connection.
knowing he was out there somewhere thinking about me at the same time I was thinking about him.
---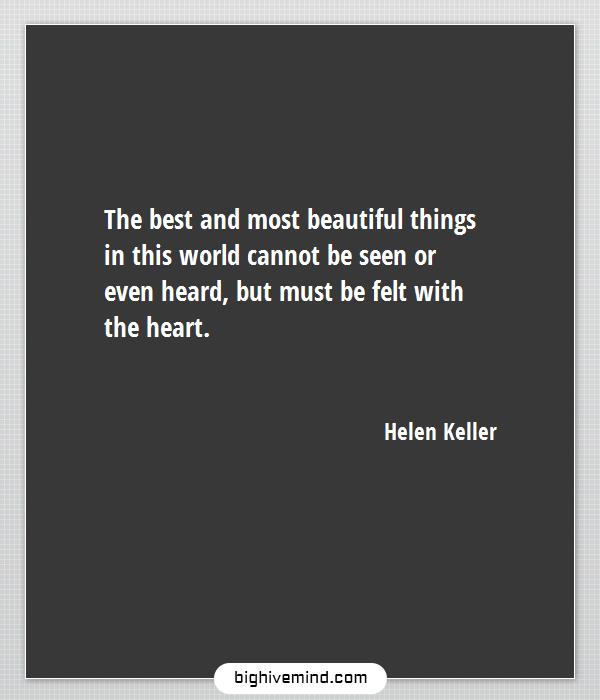 Magic existed in his eyes, his energy as he lived his daily life. I could fall into his soul and lay my worries to rest, but if by chance this happened; it wouldn't last the test.
because there's much to learn, before we can meet, I want to collide with his heart; allow our souls to fleet.
his arms will hold my fears, but he won't carry the load; as it is my lesson to love myself, and find my own sense of hope.
when we cross our paths, our knowledge will last the test; as patience fills the air and our burdens are put to rest,
i will honour my truth, and seek what I desire; ever lasting love and passion set on fire.
---
If you cannot hold me in your arms, then hold my memory in high regard.
and if I cannot be in your life, then at least let me live in your heart.
---
I am not a day dreamer, I am a believer, that after every painful love I have gone through, it is just an experience to crack open the deepest parts of my core and allow to me to delve into a passion so rare, that I will find a love that was almost, never meant to be.
---
Say nothing I understand your silence.
---
Love is like the wind, you can't see it, but you can feel it.
---
I had someone once who made every day mean something.
and now…. I am lost….
and nothing means anything anymore.
---
The last time I felt alive – I was looking into your eyes.
breathing your air…. Touching your skin…
… saying goodbye….
the last time I felt alive…. I was dying.
---
True love is eternal, infinite, and always like itself. It is equal and pure, without violent demonstrations: it is seen with white hairs and is always young in the heart.
---
Love is a garden where you keep sowing seeds and then one day you reap exactly what you have sown. It could be one flower at a time or a thorn at a time. Sow wisely.
---
It's difficult for me to imagine the rest of my life without you. But I suppose I don't have to imagine it… I just have to live it.
---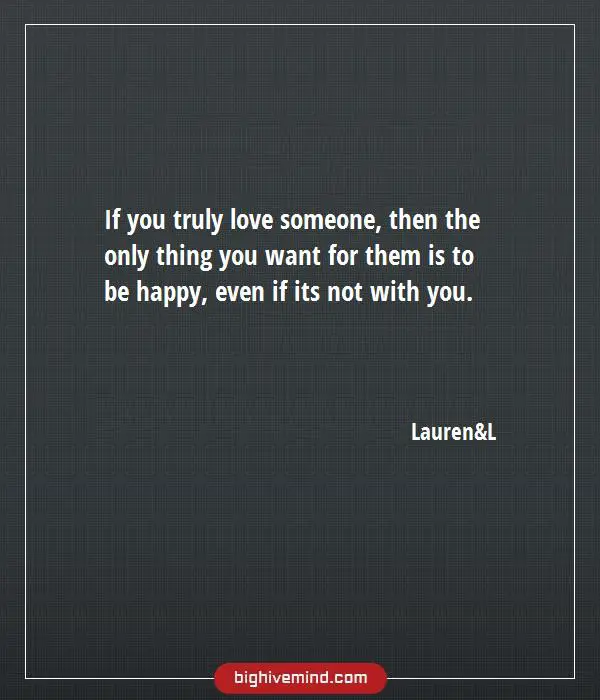 Love means to commit oneself without guarantee, to give oneself completely in the hope that our love will produce love in the loved person. Love is an act of faith, and whoever is of little faith is also of little love.
---
Once you start reading the eyes, you need no words!.
---
Being deeply loved by someone gives you strength, while loving someone deeply gives you courage.
---
Great love stories are created by two people who are bonded through deep love. A love so intense, your palms become moist and your heart flutters when you think of them.
---
You make my feelings come out from my soul!.
---
He was both everything I could ever want…
and nothing I could ever have….
---
You were my first my last.There shall never be another you. You are a lifetime you are my life.
---
I think perhaps I will always hold a candle for you – even until it burns my hand.
and when the light has long since gone …. I will be there in the darkness holding what remains, quite simply because I cannot let go.
---
Love is the voice under all silences, the hope which has no opposite in fear; the strength so strong mere force is feebleness: the truth more first than sun, more last than star.
---
Though these words will never find you, I hope that you knew I was thinking of you today….. And that I was wishing you every happiness.
love always,
the girl you loved once.
---
Love
wounds me
with soft pillows
with tender lips
and fingers.
---
I want to
stay curled and cosied
and chocolated….forever
in my mother's arms.
---
I would have followed you to hell and back… If only you'd lead me back.
---
We come to love not by finding a perfect person, but by learning to see an imperfect person perfectly.
---
Love is of all passions the strongest, for it attacks simultaneously the head, the heart and the senses.
---
One word frees us of all the weight and pain in life. That word is love!
---
If you're searching for a quote that puts your feelings into words – you won't find it.
you can learn every language and read every word ever written – but you'll never find what's in your heart.
how can you?
he has it.
---
I love you not because of who you are, but because of who I am when I am with you.
---
Love is the enchanted dawn of every heart.
---
Love is a fruit in season at all times, and in reach of every hand!
---
When we are in love we seem to ourselves quite different from what we were before.
---
Love is tough. Love survives through the worst of situations, and thrives through hope. Even when things seem hopeless love will find it's way.
---
Love asks me no questions, and gives me endless support.
---
It's painful, loving someone from afar.
watching them – from the outside.
the once familiar elements of their life reduced to nothing more than occasional mentions in conversations and faces changing in photographs…..
they exist to you now as nothing more than living proof that something can still hurt you … with no contact at all.
---
I smile not for anything else but because there is so much of love and goodness in my life. I have fallen in love with the person I need and love the most. You are the best person I have ever met.
---
The most important thing in life is to learn how to give out love, and to let it come in.
---
I'm glad to be alive
in a world where
his gently awakening eyes
nourish the morning sun.
---
I raised you so high that every other man on earth is now doomed to live in your shadow.
---
The best and most beautiful things in this world cannot be seen or even heard, but must be felt with the heart.
---
The source of love is deep in us and we can help others realize a lot of happiness. One word, one action, one thought can reduce another person's suffering and bring that person joy.
---
Love is supposed to be based on trust, and trust on love, it's something rare and beautiful when people can confide in each other without fearing what the other person will think.
---
Love is physiologically a legal battle that lovers fight until death.
---
Love takes off masks that we fear we cannot live without and know we cannot live within.
---
If you truly love someone, then the only thing you want for them is to be happy, even if its not with you.
---
Hear my soul speak. Of the very instant that I saw you, did my heart fly at your service.
---
His walk and stare. Was as poisonous as the air after a nuclear bomb.
---
Sometimes I think,
i need a spare heart to feel
all the things I feel.
---
The heart has its reasons which reason knows not.
---