Here's a selection of Keep Going Quotes, covering topics such as helping, moving forwards, inspiration, love and motivation.
We really hope you enjoy these quotes and that they give you something to think about.
Life is like riding a bicycle. To keep your balance, you must keep moving.
---
Most of the important things in the world have been accomplished by people who have kept on trying when there seemed to be no hope at all.
---
Keep going. Grind for what you want. Pray. Listen to your mama.
---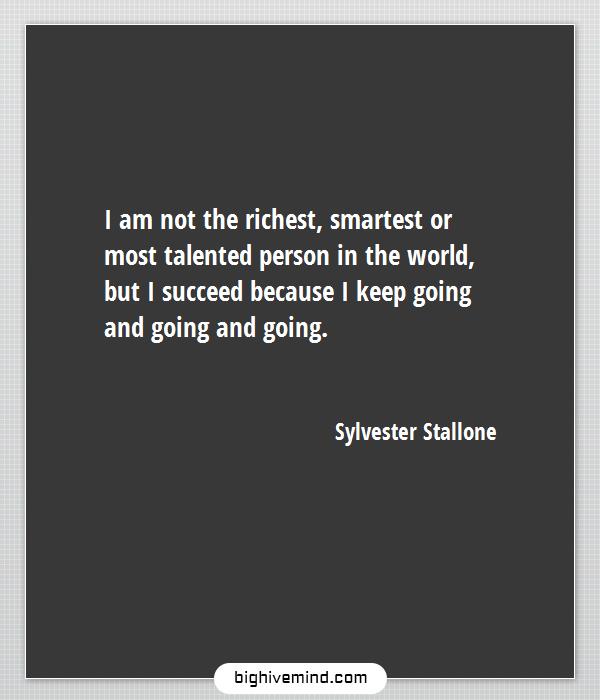 Siren voices tell me, 'You don't have to keep going on.' And then you think, 'I'm a writer. What do I do? Sit there watching my wife clean up?' I don't know. I like being a writer.
---
Keep going on hikes, keep having your friends in your life, keep that downtime sacred as well because as hard as you work in any job, it's really nice to have the relaxing de-stressors. Stress is the worst thing. That's the ultimate demise of any good thing.
---
Yes, a deep lesson from the postage stamp. It attaches itself to a moveable material, the envelope and gets going. A good relationship keeps you going forward; a bad one keeps you static. Attach yourself to someone who is also going forward and you will also get there.
---
Even if I don't finish, we need others to continue. It's got to keep going without me.
---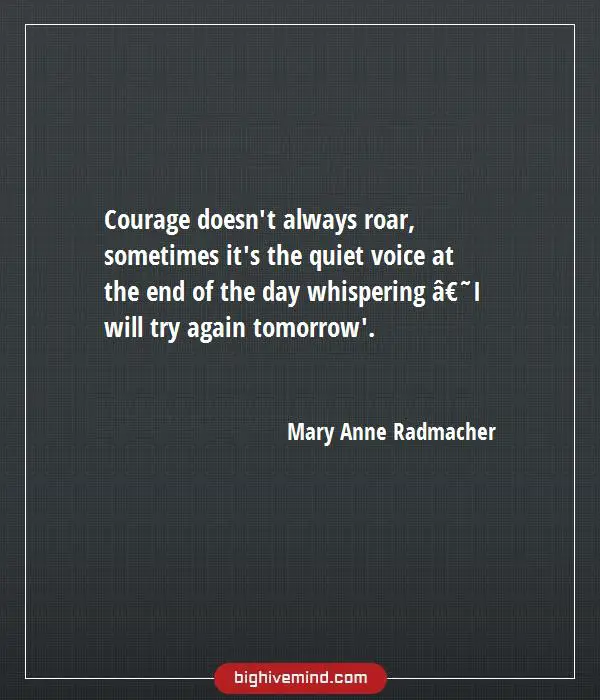 Determination gives you the resolve to keep going in spite of the roadblocks that lay before you.
---
….there was always a way to get through a difficulty. If you just keep swimming, you'll find your way. And when your brain wants to give up because there's no land in sight, you keep swimming, not because you're certain swimming will take you where you want to go, but to prove to yourself that you can still swim.
---
Never give up hope. All things are working for your good. One day, you'll look back on everything you've been through and thank god for it.
---
Then she told me why a tiger is gold and black. It has two ways. The gold side leaps with its fierce heart. The black side stands still with cunning, hiding its gold between the trees, seeing and not being seen, waiting patiently for things to come. I did not learn to use my black side until after the bad man left me.
---
If I look back I am lost.
---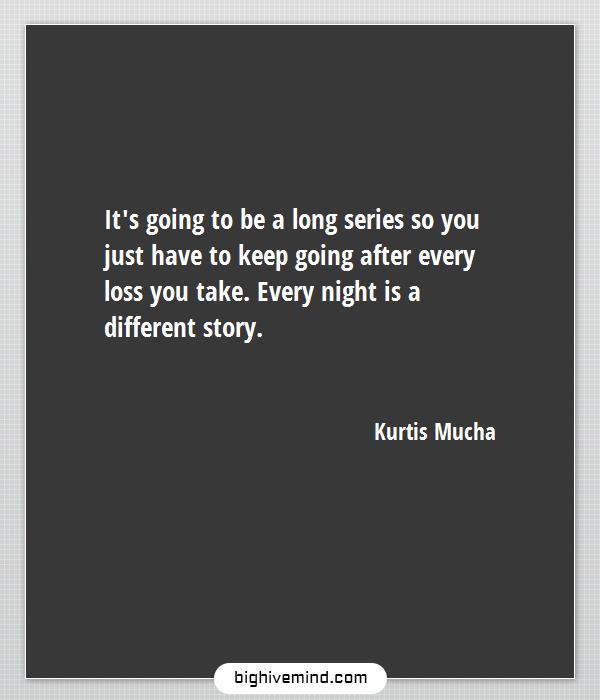 You already have inside of you what you need to prevail, you only need to believe that is true.
---
Don't give up. There are too many nay-sayers out there who will try to discourage you. Don't listen to them. The only one who can make you give up is yourself.
---
Everyone who achieves success in a great venture, solves each problem as they came to it. They helped themselves. And they were helped through powers known and unknown to them at the time they set out on their voyage. They keep going regardless of the obstacles they met.
---
Even if I don't finish, we need others to continue. It's got to keep going.
---
If you're reading this, I hope god opens incredible doors for your life this year. Greatness is upon you. You must believe it though.
---
It's been one of those years where you just try to keep going and learn on what you need to do to make yourself better. You just have to keep going.
---
I never understood why when you died, you didn't just vanish, everything could just keep going on the way it was only you just wouldn't be there. I always thought I'd like my own tombstone to be blank. No epitaph, and no name. Well, actually, I'd like it to say 'figment.'
---
In darkness, you only need to see just as far as you headlights extend. As long as you keep going, it is enough.
---
This letter is to you. The you that's had a rough week. The you that seems to be under constant storm clouds. The you that feels invisible. The you that doesn't know how much longer you can hold on. The you that has lost faith. The you that always blames yourself for everything that goes wrong. To you. You are incredible. You make this world a little bit more wonderful. You have so much potential and so many things left to do. You have time. Better things are coming your way, so please hang in there. You can do it.
---
When I started analysing games in 2001, I had a DVD recorder. I'd be at home watching the games just on a normal TV, watching what I could and trying to figure out what we would be facing a few weeks later. The problem was, in the team meetings, I'd always have to keep going back and forwards with the footage, trying to get to the right part.
---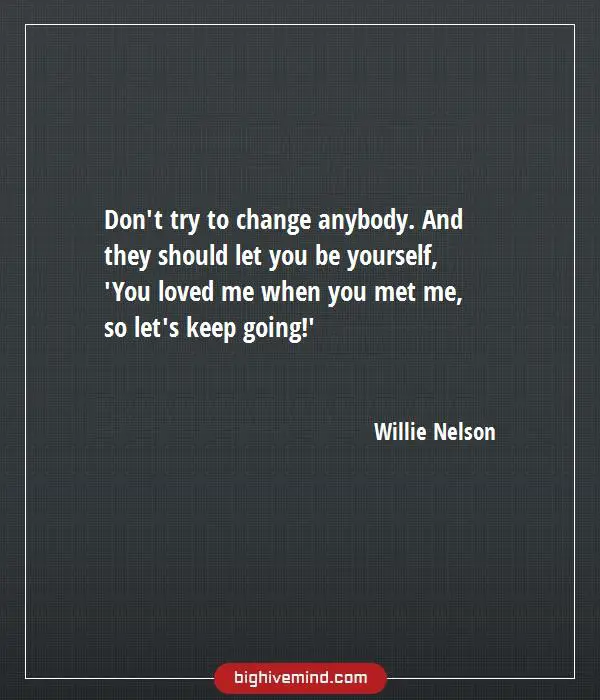 We're not going to quit. We're going to keep going after everybody.
---
That's what keeps me going: dreaming, inventing, then hoping and dreaming some more in order to keep dreaming.
---
A bad day doesn't cancel out a good life. Keep going.
---
If you stop, you'll lose everything. You've got to keep going.
---
Sometimes things don't go your way, but you get up and keep going.
---
Even if you feel like you're giving it your all, but still not seeing the desired results; keep going. Sometimes the key to your breakthrough is to persevere and to not give up.
---
What other people think of me is none of my business. Sometimes, it hurts my feelings, but I have to just keep going.
---
I wish I had more of a game plan of how I'm going to, like, take down toxic masculinity. But I think that game plan is just going to reveal itself if we keep going. I think I need to keep plugging along, and it'll happen.
---
Profound beauty of "what's next"
entices me… to keep moving on!.
---
I realized early on that success was tied to not giving up. Most people in this business gave up and went on to other things. If you simply didn't give up, you would outlast the people who came in on the bus with you.
---
There are people whose wellbeing and survival depends on your wellbeing and longevity. Live a productive and fulfilling life, while you acknowledge those who need you the most. It doesn't matter the number or type of mountains you have to climb. This journey of life is made of hills, mountains and valleys anyway. Keep going! look ahead to the joy of being at the mountaintop. Choose to celebrate your life and recognize the value in you. Let nothing stop you from greatness. You are created by a majestic god.
---
Most people who are really, enduringly interested in something eventually find that it's important, too – and important to other people. Very few people can keep going their whole life doing something and feel like it's merely personally fascinating.
---
You keep going back and forth, saying what are we missing1 It's huge country, It's rugged country. That all plays on your mind.
---
When you're an original it may take time for people to catch on. So keep at it and don't question yourself.
---
The Bible says to 'fear not,' but this doesn't mean you should never feel scared. It means when you do feel fear, keep going forward and do what you are supposed to do. Or as I like to say, do it afraid.
---
Just keep going. You never know how far you can go.
---
Failure is a bend in the road, not the end of the road. Learn from failure and keep moving forward.
---
Keep going until your efforts start to make things better in your hometown.
---
Experience has taught me how important it is to just keep going, focusing on running fast and relaxed. Eventually it passes and the flow returns. It's part of racing.
---
If I just keep putting one foot in front of the other, it stands to reason that i'm going to get there.
---
Believe in yourself and all that you are, know that there is something inside you that is greater than any obstacle.
---
Also, stick around. Don't lose your heart, just keep going, keep at it.
---
If you hear the dogs, keep going. If you see the torches in the woods, keep going. If there's shouting after you, keep going. Don't ever stop. Keep going. If you want a taste of freedom, keep going.
---
When in doubt, throw doubt out and have a little faith….
---
You can get everything in life you want if you will just help enough other people get what they want.
---
Successful men and women keep moving. They make mistakes, but they don't quit.
---
What's done is done. What's gone is gone. One of life's lessons is always moving on. It's okay to look back to see how far you've come but keep moving forward.
---
I just wanted to stay on the attack. I wanted to keep going and not give him any break.
---
Courage is not having the strength to go on; it is going on when you don't have the strength.
---
You simply have to put one foot in front of the other and keep going. Put blinders on and plow right ahead.
---
If you really want to eat, keep climbing. The fruits are on the top of the tree. Stretch your hands and keep stretching them. Success is on the top, keep going.
---
My mother is from another time – the funniest person to her is Lucille Ball; that's what she loves. A lot of times she tells me she doesn't know what I'm talking about. I know if I wasn't her son and she was flipping through the TV and saw me, she would just keep going.
---
We did 'Erin Brockovich', we did 'Man on the Moon', we did 'Living Out Loud', but now I'm going to keep going.
---
I am not the richest, smartest or most talented person in the world, but I succeed because I keep going and going and going.
---
I don't know what lies ahead, but I want to keep going forever…
---
Instead of letting the hard times get me down, I've learned to keep going at to look for the hidden good.
---
If you blindly start following the route to success, you might not get your vision back but it will open the vision of other people, which is often blinded by the fear of failure.
---
We keep going because we are still finding some survivors. There was one yesterday, another one today. You can't just leave people behind.
---
You just keep going and going. You go as fast as you want. I just like coming out here and doing it.
---
Don't try to change anybody. And they should let you be yourself, 'You loved me when you met me, so let's keep going!'
---
I always tell my kids if you lay down, people will step over you. But if you keep scrambling, if you keep going, someone will always, always give you a hand. Always. But you gotta keep dancing, you gotta keep your feet moving.
---
Let everything happen to you. Beauty and terror. Just keep going. No feeling is final.
---
I always feel like I have to keep going. You can sit back and say, 'Maybe I can stop.' But then you're yesterday, and I love tomorrow.
---
6 ways to give your mind a break:
1. Stop stressing
2. Stop worrying
3. Give rest to the problems weighing you down
4. Lighten up
5. Forgive yourself
6. Forgive others.
---
It's going to be a long series so you just have to keep going after every loss you take. Every night is a different story.
---
I've gotten books published. I've met famous people that are very nice. I look back and I say, 'Wow. Thank you, God, for giving me this gift. And thank you for helping me to keep going.'
---
Over the years, many people on a spiritual journey have asked me why I keep going on about politics, and many people involved in politics have asked me why I keep going on about spirituality.
---
I'm not going to do it. I'm not going to wish for a perfect life. The things that knock you down in life are tests, forcing you to make a choice between giving in and remaining on the ground or wiping the dirt off and standing up even taller than you did before you were knocked down. I'm choosing to stand up taller. I'll probably get knocked down a few more times before this life is through with me, but I can guarantee you i'll never stay on the ground.
---
Forgiveness for one's self is the only way we can keep going through life and give ourselves the best chance at being the best people we can be.
---
Not everybody is perfect.
not me, not you!
don't draw notions about anyone, let it be.
hatred is a cheap word.
"keep going" is the mantra of life..
so move on.
go, stand, run…
---
The hugest pile of challenges and hardships will not hold back a needle of the clock.
---
Our greatest weakness lies in giving up. The most certain way to succeed is always to try just one more time.
---
Courage doesn't always roar, sometimes it's the quiet voice at the end of the day whispering 'I will try again tomorrow'.
---
Nothing or no one is going to rescue you from your current situation. You must take control of your own well-being and forge your own path to happiness and fulfillment.
---
Do you believe there's hope at the end?' I ask.
'no,' she says simply, looking away. 'no, I don't, but i'm still going.' she eyes me. 'you coming with?.
---
When the going gets tough, put one foot in front of the other and just keep going. Don't give up.
---
I'll keep going until i get to the point where i can't get out on stage.
---
Everything has been said before, but since nobody listens we have to keep going back and beginning all over again.
---
Play, pause, rewind & forward,
memories to cherish & live by.
some memories to set free,
to say goodbye!.
---
It's the days you have every right to breakdown and fall apart, yet choose to show up anyway that matter most. Don't diminish the small steps that others can't see.
---
If you're going through hell, keep going.
---