Since emerging from the 

dark shadows of an attic to romance Winona Ryder

, Johnny Depp's career has been peppered with quirky romantic leads that challenge traditional notions of romance. Whether delving into the marriage of a drug dealer in 

Blow

, a lunatic's unrequited crush as the Mad Hatter or even just an affection for confection as

 Willy Wonka

, loving and all its myriads of meanings have been a staple for Johnny Depp's characters. The quotes presented here are sure to get you thinking about all the ways of loving in all it quirky forms can define a person.
Love means never having to say you're sorry. However, it is with sincere regret that I must now kill all of you.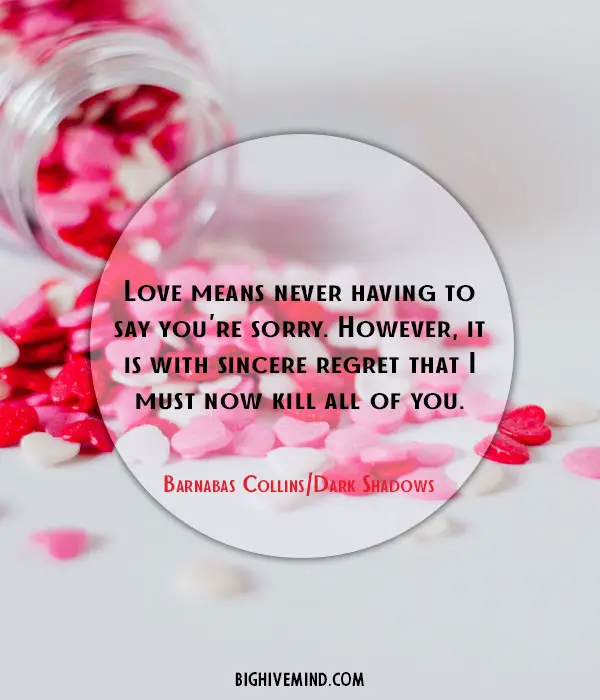 ---
I think, as an actor, it is good to feel the fear of failing miserably. I think you should take that risk. Fear is a necessary ingredient in everything I do.
---
You can close your eyes to the things you don't want to see, but you can't close your heart to the things you don't want to feel.
---
I do have an affinity for damaged people, in life, in roles. I don't know why. We're all damaged in our own way. Nobody's perfect. I think we are all somewhat screwy, every single one of us.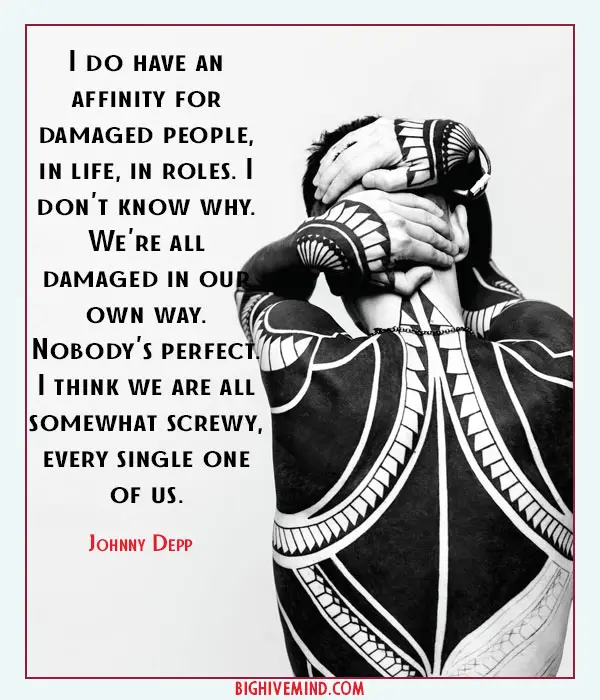 ---
I'm having too much fun today to worry about tomorrow.
---
I think when you are young, you are hoping that this person will be the right one. The one you are going to be in love with forever, but sometimes you want that so much, you create something that isn't really there.
---
Every relationship has problems but when those problems arise you have to realise that they don't mean your relationship is broken, it's just a little bent. Bent things can be fixed and like so your relationship can too. The first step however is realising that.
---
There comes a time when one must take responsibility for one's mistakes.
---
Love is not blind; it simply enables one to see things others fail to see.
---
She's kind of a walking poem, she's this perfect beauty…but at the same time very deep, very smart.
---
Music touches us emotionally, where words alone can't.
---
if you love two people at the same time, choose the second. Because if you really loved the first one, you wouldn't have fallen for the second.
---
I'm not sure I'm adult yet.
---
It's only a bad day, not a bad life.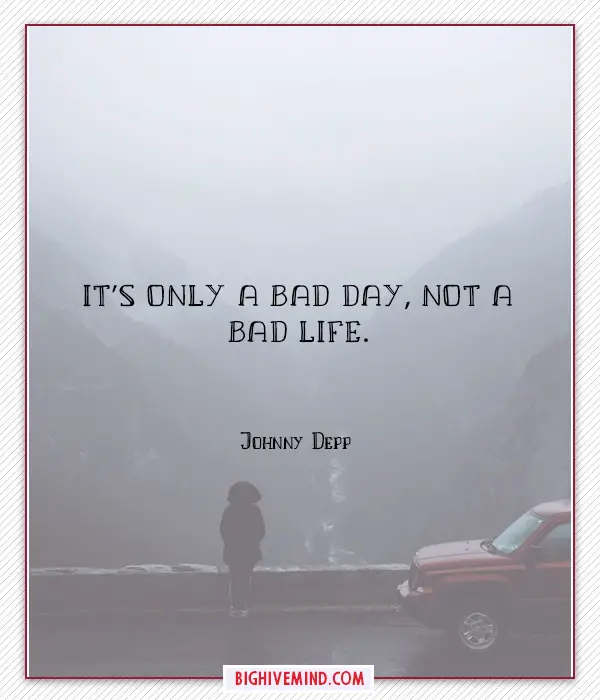 ---
A dishonest man you can always trust to be dishonest.
---
The problem is not the problem; the problem is your attitude about the problem.
---
If you don't like seeing pictures of violence towards animals being posted, you need to help stop the violence, not the pictures.
---
I don't think anybody's necessarily ready for death. You can only hope that when it approaches, you feel like you've said what you wanted to say. Nobody wants to go out in mid-sentence
---
I'm sure that in time, every bit of her will be gone, and her death will be a mystery… even to me.
---
Love is one of the hardest words to say and one of the easiest to hear.
---
I was always fascinated by people who are considered completely normal, because I find them the weirdest of all
---
No man can walk out on his own story.
---
May the wind always be on your back and the sun upon your face and may the winds of destiny carry you aloft to dance with the stars. No man can walk out on his own story. ―Rango
---
Just keep moving forward and don't give a sh*t about what anybody thinks. Do what you have to do, for you.
---
You lied to me by telling me the truth?
---
They say the world used to be bigger. The world's still the same–there's just less in it
---
I found a girl, fell in love, she had a baby, and i fell in love again.
---
One day the people that didn't believe in you will tell everyone how they met you.
---
In the gardens of memory, in the palace of dreams, that is where you and I will meet
---
I always felt like I was meant to have been born in another era, another time
---
Trying to make someone fall in love with you is about as pointless as trying to control who you fall in love with.
---
Money is an important thing in terms of representing freedom in our world.
---
I am doing things that are true to me. The only thing I have a problem with is being labelled
---
Laugh as much as you breathe and love as long as you live.
---
Money doesn't buy you happiness, but it buys you a big enough yacht to sail right up
---
I'm normal, well, semi-normal.
---
We're all a mishmash of extremes. I know that I have demons. I don't know if I want to get rid of them altogether, but I would like to experience them in a different way. Maybe go face to face with them. I've never really had the time to go to therapy. Well, here and there. But not enough to help me.
---
It takes a minute to have a crush on someone, an hour to like someone and a day to love someone – but it takes a lifetime to forget someone.
---
Throughout my lifetime I've left pieces of my heart here and there. And now, there's almost barely enough to stay alive. But I force a smile, knowing that my ambition far exceeded my talent
---
I was raised on a farm in Mooresville, Indiana. My mama died when I was three. My daddy beat the hell out of me cause he didn't know no better way to raise me. I like baseball, movies, good clothes, fast cars, whiskey, and you… what else you need to know?
---
Even when you're down and blue, just remember that someone out there loves you, even if you don't know it and even if you haven't yet met them. There's someone out there waiting for you, remember that and keep faith. You'll get there.
---
She's safe, just like I promised. She's all set to marry Norrington, just like she promised. And you get to die for her, just like you promised. So we're all men of our word really… except for, of course, Elizabeth, who is in fact, a woman.
---
I love people. And when you love people that much that you're disappointed in them every day, that love can turn to hate in a flash of a second.
---
I think the thing to do is to enjoy the ride while you're on it.
---
You know, the only thing that matters is the ending. It's the most important part of the story, the ending. And this one… is very good. This one's perfect.
---
This is the one. This is the one I'll be remembered for.
---
I have known plenty of people who, in their later years, had the energy of children and the kind of curiosity and fascination with things like little children. I think we can keep that, and I think it's important to keep that part of staying young. But I also think it's great fun growing old.
---
I'm attracted to the extreme light and the extreme dark. I'm interested in the human condition and what makes people tick. I'm interested in the things people try to hide.
---
As soon as we fall in love and we realise we've met the one the rest of our lives can't come soon enough. It's not like you're in a rush to get to the finish line, you're in a rush to feel and experience everything and then do it all again.
---
People cry, not because they are weak. It is because they've been strong for too long.
---
Life's pretty good, and why wouldn't it be? I'm a pirate, after all.
---
With any part you play, there is a certain amount of yourself in it. There has to be, otherwise, it's just not acting. It's lying.
---
I'm not a Blockbuster boy, I never wanted to be. I just don't want to look back in 30 or 40 or 50 years and have my grandkids say, "You did a lot of stupid sh*t, Granddad. What an idiot you were, smiling for the cameras and playing the game."
---
Did no one come to save me just because they missed me?
---
Escapism is survival to me.
---
There are four questions of value in life… What is sacred? Of what is the spirit made? What is worth living "for, and what is worth dying for? The answer to each is same. Only love.
---
There is a place. Like no place on Earth. A land full of wonder, mystery, and danger! Some say to survive it: You need to be as mad as a hatter. Which, luckily, I am.
---
My body is my journal and my tattoos are my story.
---
I like the challenge of trying different things and wondering whether it's going to work or whether I'm going to fall flat on my face.
---
I pretty much try to stay in a constant state of confusion just because of the expression it leaves on my face.
---
If you catch me saying 'I am a serious actor,' I beg you to slap me.
---
I have already prepared my counter proposal. It reads thusly: you may strategically place your wonderful lips upon my posterior and kiss it repeatedly!
---
The only creatures that are evolved enough to convey pure love are dogs and infants.
---