Hi there! Unfortunately we don't have as many Your Lie In April Quotes as we'd like at the moment, but it's definitely on our to do list to get some more. We'd ideally like to get quotes that cover topics such as love, peanuts and music.
If you'd like to see some more quotes on this topic then please don't hesitate to let us know.
Whether you're sad, you're a mess, or you've hit rock bottom, you still have to play! that's how people like us survive.
---
Spring will be here soon.
spring, the season I met you, is coming.
a spring without you…
…is coming.
---
Was I able to live inside someone's heart? was I able to live inside your heart? do you think you'll remember me at least a little? you'd better not hit "reset!" don't forget me, okay? that's a promise, okay? i'm glad it's you, after all. Will I reach you? I hope I can reach you.
---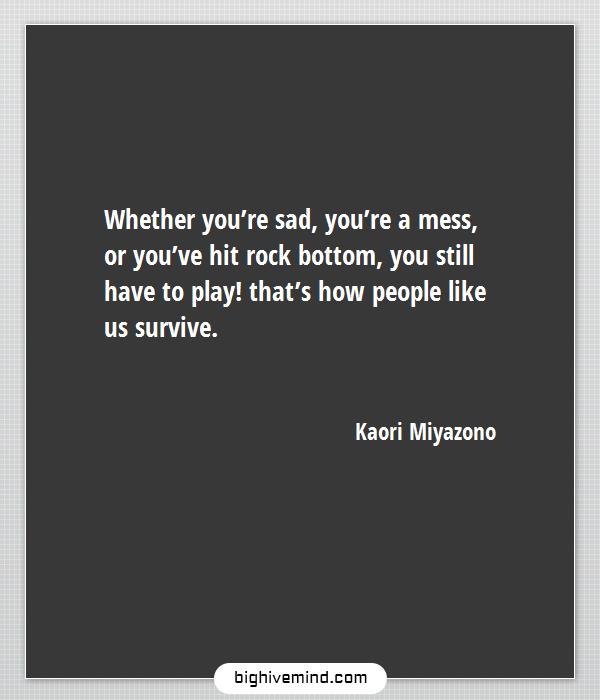 Maybe…just maybe, the light can reach even the bottom of a dark ocean.
---
Everything you say and do…it all sparkles so brightly. It's too blinding for me, and I end up closing my eyes. But I can't help aspiring to be like you.
---
For you, I am casting about for an excuse again.
---
Music speaks louder than words.
---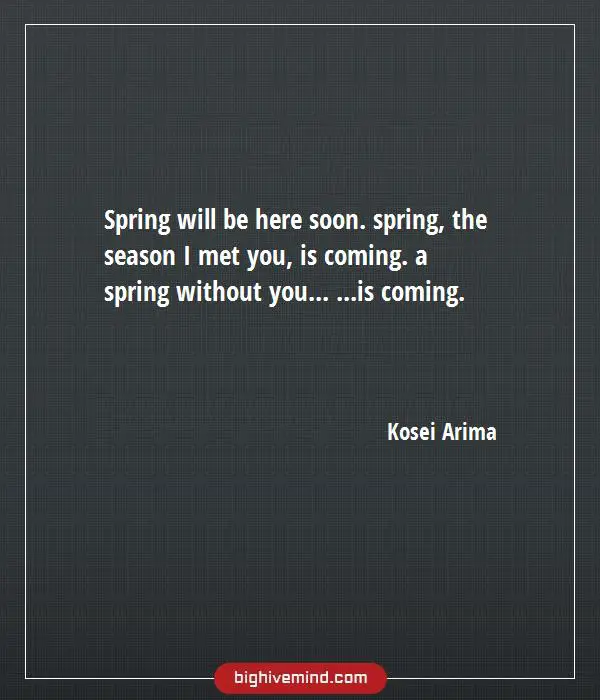 Mozart's telling us from up the sky… "go on a journey," he's saying.
---
Maybe there's only a dark road ahead. But you still have to believe and keep going. Believe that the stars will light your path, even a little bit. Come on… Let's go on a journey!.
---