Here's a selection of Drama Quotes, covering topics such as love, life, inspiration and acting.
We really hope you enjoy these quotes and that they give you something to think about.
People don't want their lives fixed. Nobody wants their problems solved. Their dramas. Their distractions. Their stories resolved. Their messes cleaned up. Because what would they have left? just the big scary unknown.
---
It's been so long since you last saw each other. She could at least smile.
---
No amount of fire or freshness can challenge what a man will store up in his ghostly heart.
---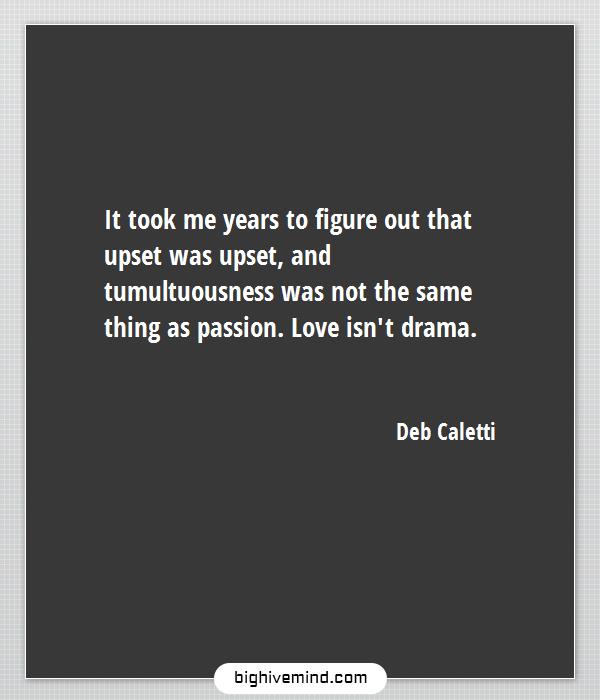 A good drama critic is one who perceives what is happening in thetheatre of his time. A great drama critic also perceives what is not happening.
---
The drama of life begins with a wail and ends with a sigh.
---
My life is full of drama, and I don't have time to worry about something as petty as what I look like.
---
Men of wit, learning and virtue might strike out every offensive or unbecoming passage from plays.
---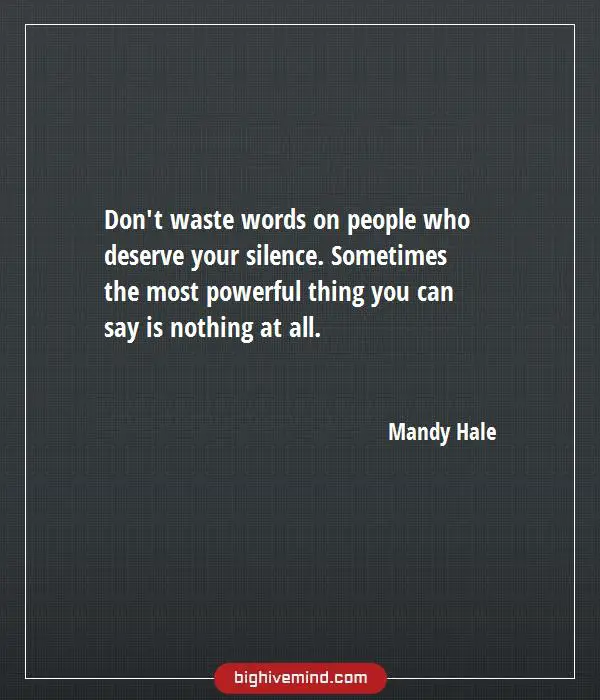 There is no drama so great as that of a teenage girl," … "Except yours.
---
Don't waste time on what's not important. Don't get sucked into the drama. Get on with it: don't dwell on the past. Be a big person; be generous of spirit; be the person you'd admire.
---
The drama and the trauma of the relationship you have when you're 16 can mirror the one you have when you're 26. Life repeats itself.
---
Every child should have time for arts, music, sports, drama, robotics, school newspapers and the like, not to mention recess and play.
---
People want to create something bigger for themselves, and making up drama that isn't there gives people the impression that they have haters. It's all for attention so it looks like they are important.
---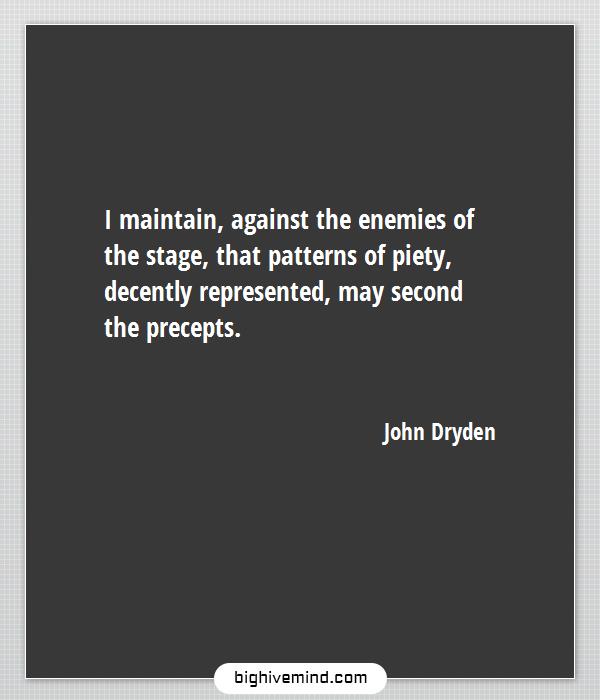 To be perfectly honest, drama is a lot simpler than comedy.
---
As winter approaches – bringing cold weather and family drama – we crave page-turners, books made for long nights and tryptophan-induced sloth.
---
The propriety of thoughts and words, which are the hidden beauties of a play, are but confusedly judged in the vehemence of action.
---
Every third person in the world is a drama queen. And crying 'victim,' especially when you're not really a victim in any real way, feels good. It feels good to cry victim if you're not one.
---
Now I'd like someone to tell me there is no drama in real life!
---
On the Greek stage a drama, or acted story, consisted in reality of three dramas, called together a trilogy, and performed consecutively in the course of one day.
---
The other girl, iko, cupped her chin with both hands. "this is so much better than a net drama.
---
Comedy just pokes at problems, rarely confronts them squarely. Drama is like a plate of meat and potatoes, comedy is rather the dessert, a bit like meringue.
---
Don't waste words on people who deserve your silence. Sometimes the most powerful thing you can say is nothing at all.
---
As for writing about temptation, there's no drama without temptation, and no novel without drama.
---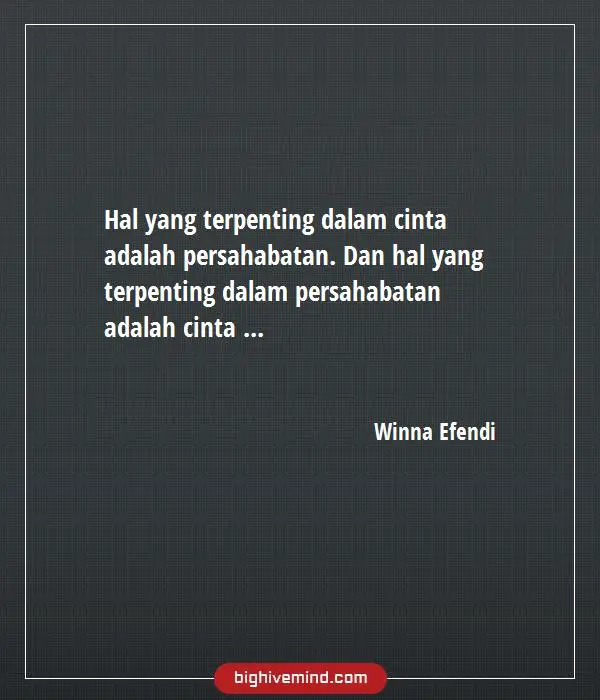 The Welsh are the only nation in the world that has produced no graphic or plastic art, no architecture, no drama. They just sing. Sing and blow down wind instruments of plated silver.
---
I sailed through my childhood with a complete lack of any drama.
---
If there really is such a thing as turning in one's grave, shakespeare must get a lot of exercise.
---
Hal yang terpenting dalam cinta adalah persahabatan. Dan hal yang terpenting dalam persahabatan adalah cinta …
---
She had no tolerance for scenes which were not of her own making.
---
Because we grew up surrounded by big dramatic story arcs in books and movies, we think our lives are supposed to be filled with huge ups and downs. So people pretend there is drama where there is none.
---
My father was a good preacher and had a little bit of drama.
---
I hope that's how it is on every set – or that Teen Wolf goes on forever! Our cast is so honest with each other. There's no drama. There's no judgment. We just click. It's like a family.
---
'The Invitation' is a meditation on grief and loss carried within a suspense drama. At its core, it's about a dinner party gone horribly wrong and about the consequences of denying our pain.
---
Drama if I sing, drama if I don't sing. What do you do?
---
How would your life be different if…you stopped validating your victim mentality? let today be the day…you shake off your self-defeating drama and embrace your innate ability to recover and achieve.
---
I do like any kind of project that has both comedy and drama in it because in life you don't have one day where everything is funny then the next day everything is dramatic.
---
The ideal situation would be to bypass all of the drama and mayhem and just get the music right to the people. I'm confident that we'll eventually figure it out.
---
I cannot help but wonder if any parents ever actually schedule in adolescent drama on their day planners. Looks like a slow week, sarah. I guess I can pencil in your eating disorder.
---
Olivier said that drama is an affair of the heart, or it's nothing, and he was right.
---
Some birdies were about a family with hardships. Other days, birdie was a selfless teacher. And birdie from before is my first love.
---
They put me in the drama class, and that's the path I've taken.
---
Rogerson," I asked him sweetly as we sat watching a video in the pool house, "where would I find the pelagic zone?"
"in the open sea," he said. "now shut up and eat your junior mints.
---
I maintain, against the enemies of the stage, that patterns of piety, decently represented, may second the precepts.
---
It took me years to figure out that upset was upset, and tumultuousness was not the same thing as passion. Love isn't drama.
---
A day wasted on others is not wasted on one's self.
---
When faced with senseless drama, spiteful criticisms and misguided opinions, walking away is the best way to stand up for yourself. To respond with anger is an endorsement of their attitude.
---
When you don't know where you're going, you drive on the highway.
---
Drama lives on conflict. If you're trying to deal with social issues seriously, there's no way of avoiding violence, which is so present in society.
---
Never let somebody's drama determine the outcome of your day.
---
Drama is hard for me. Crying is much harder for me than laughter.
---
Say a miracle happened and you could pull stars from the sky. Even if that happened there's no way I would give up a game for you.
---
What is drama but life with the dull bits cut out.
---
What love it to me…is his happiness. I'm not like you where I fall in love so I can be happy. All I need is for him to be smiling.
---
One of the greatest things drama can do, at it's best, is to redefine the words we use every day such as love, home, family, loyalty and envy. Tragedy need not be a downer.
---
And, since they are theater people, they are all talking. All of them. Simultaneously. They do not need to be heard; they only need to be speaking.
---
If there's not drama and negativity in my life, all my songs will be really wack and boring or something.
---
I love walking down the street and seeing faces and drama and happiness and sadness and dirt and cleanliness.
---
The whole world can become the enemy when you lose what you love.
---
People love scandal; people love drama. They love stripping away the layers to see what's really in there, and they'll do anything – as well as make it up – to get it.
---
I just wanted to tell you that I understand if you go. It's okay if you have to leave us. It's okay if you want to stop fighting.
---
I guess you can tease me about being a drama queen, because that did heighten the drama.
---
'Mom' is an emotional family drama that's also thrilling. It's the story about a mother and a daughter, their emotions, and how their lives change. Being a mother myself helped me understand those emotions better.
---
If she spoke, she would tell him the truth: she was not okay at all, but horribly empty, now that she knew what it was like to be filled.
---
I treat myself pretty good. I take lots of vacations, I eat well, I take supplements, I do mercury detox, I get plenty of sleep, I drink plenty of water and I stay away from drama and stress.
---
If you want to laugh, see a comedy. If you want to cry, see a drama, and if you want suspense, see a thriller.
---
The less seen, the more heard. The eye is the enemy of the ear in real drama.
---
The show business has all phases and grades of dignity, from the exhibition of a monkey to the exposition of that highest art in music or the drama which secures for the gifted artists a world-wide fame princes well might envy.
---
What I hate about Halle Berry is there's always drama around her. It's always fighting, automobile accidents, fistfights, boyfriends fighting ex-husbands for the child.
---
Basically, when I hear the words 'family drama,' I run in the opposite direction.
---
There is still so much drama in my life, but I'm not a sad person anymore.
---
Free yourself from the complexities and drama of your life. Simplify. Look within. Within ourselves we all have the gifts and talents we need to fulfill the purpose we've been blessed with.
---
Normally our season is seven weeks in the Drama Theatre and four weeks in the Opera Theater.
---
When he kisses me again, the last part of me that could stand myself dies.
---
What allows us, as human beings, to psychologically survive life on earth, with all of its pain, drama, and challenges, is a sense of purpose and meaning
---
All I want is for everyone to finally be able to like their life smiling.
---
Drama is very important in life: You have to come on with a bang. You never want to go out with a whimper. Everything can have drama if it's done right. Even a pancake.
---
I really want to do well at this upcoming match! I'm going to try really really hard! Because it may be my dad's first memory of a match. I really want to win.
---
Conflict is drama, and how people deal with conflict shows you the kind of people they are.
---
All the world's a stage and most of us are desperately unrehearsed.
---
But a city is more than a place in space, it is a drama in time.
---
You're going to have an upset stomach. If you eat spicy stiff because you're upset, then you'll get diarrhea.
---
Honestly, I don't want to worry about the trivial feelings here. I have nothing and I still have a far way to go. There's no time for me to hesitate. The people around me force me to hesitate.
---
I never travel without my diary. One should always have something sensational to read in the train.
---
You are the spokesman for your character, you put on his case. Are you going to win or lose? There'll be no drama if you look like a loser at the outset.
---
When you're young you have no worries, no drama, only your imagination. It's the best!
---
No drama, however great, is entirely independent of the stage on which it is given.
---
I don't want no drama in my life, even though we have a little bit, but no more letting people control you. That's drama, because then you become something that you're not.
---