Here's a selection of Profound Quotes, covering topics such as inspiration, comedy, birthdays and motivation.
We really hope you enjoy these quotes and that they give you something to think about.
Our chief justices have probably had more profound and lasting influence on their times and on the direction of the nation than most presidents.
---
You know you're in love when you can't fall asleep because reality is finally better than your dreams.
---
The simplest questions are the most profound. Where were you born? Where is your home? Where are you going? What are you doing? Think about these once in a while and watch your answers change.
---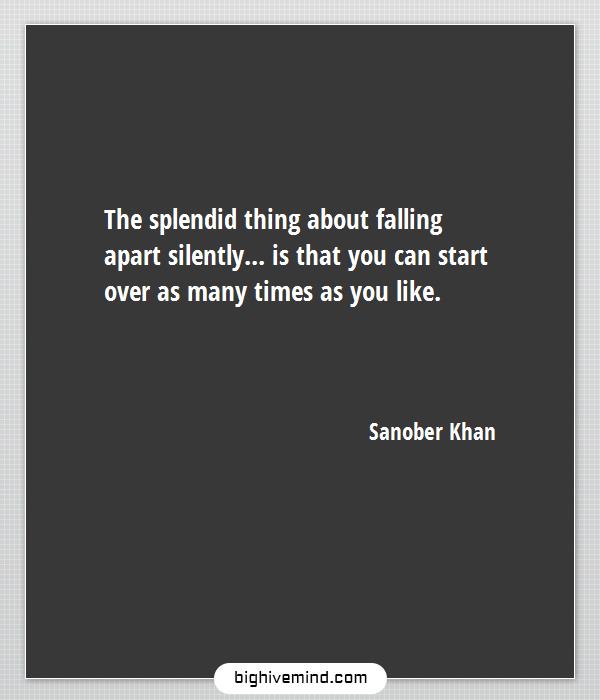 Solitude is the place where we can connect with profound bonds that are deeper than the emergency bonds of fear and anger.
---
Sometimes the questions are complicated and the answers are simple.
---
Today you are you, that is truer than true. There is no one alive who is youer than you.
---
It is better to be hated for what you are than to be loved for what you are not.
---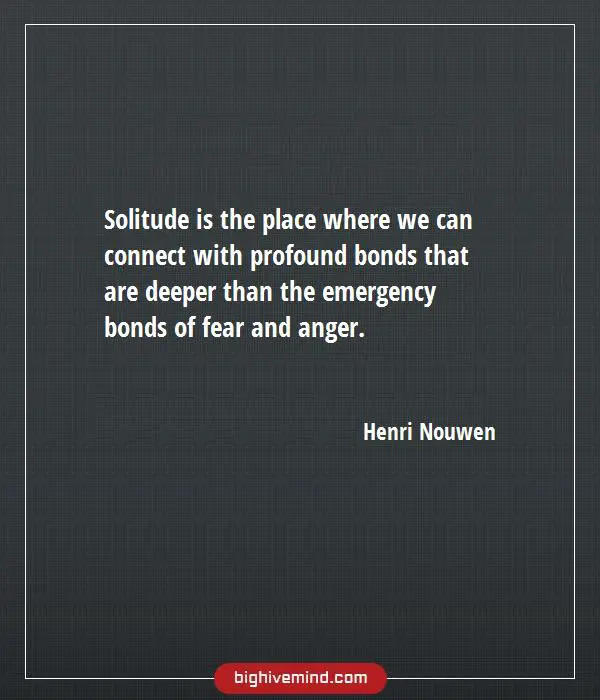 At the center of your being
you have the answer;
you know who you are
and you know what you want.
---
Friendship … Is born at the moment when one man says to another "what! you too? I thought that no one but myself . . .
---
I'm a great believer that any tool that enhances communication has profound effects in terms of how people can learn from each other, and how they can achieve the kind of freedoms that they're interested in.
---
Some are born great, some achieve greatness, and some have greatness thrust upon them.
---
Live as if you were to die tomorrow. Learn as if you were to live forever.
---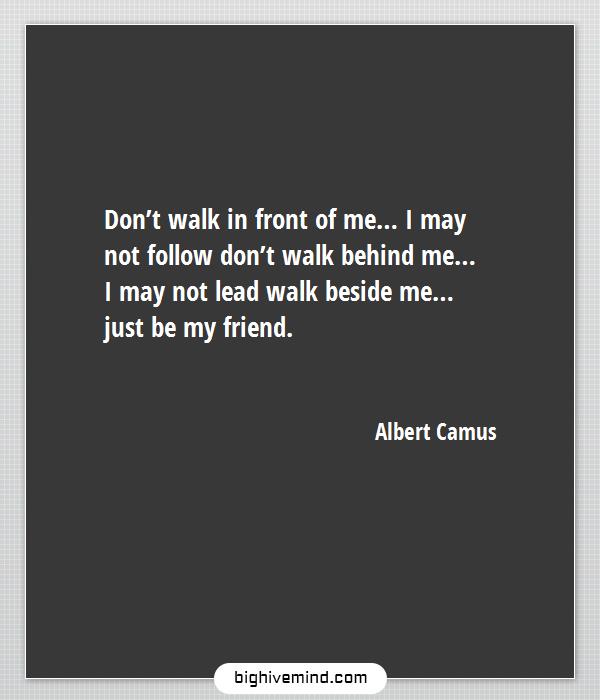 I imagine that the intelligent people are the ones so intelligent that they don't even need or want to look 'intelligent' anymore.
---
Insanity is doing the same thing, over and over again, but expecting different results.
---
Rich cultures, patriarchal cultures, value thin women, like ours; poor ones value fat women. But all patriarchal cultures value weak women. So for women to become physically strong is very profound.
---
That is another of your odd notions," said the prefect, who had a fashion of calling every thing "odd" that was beyond his comprehension, and thus lived amid an absolute legion of "oddities.
---
Art and love are the same thing: it's the process of seeing yourself in things that are not you.
---
Don't you believe that there is in man a deep so profound as to be hidden even to him in whom it is?
---
I am so clever that sometimes I don't understand a single word of what I am saying.
---
War has always been the grand sagacity of every spirit which has grown too inward and too profound; its curative power lies even in the wounds one receives.
---
I have decided to stick with love. Hate is too great a burden to bear.
---
To a profound pessimist about life, being in danger is not depressing.
---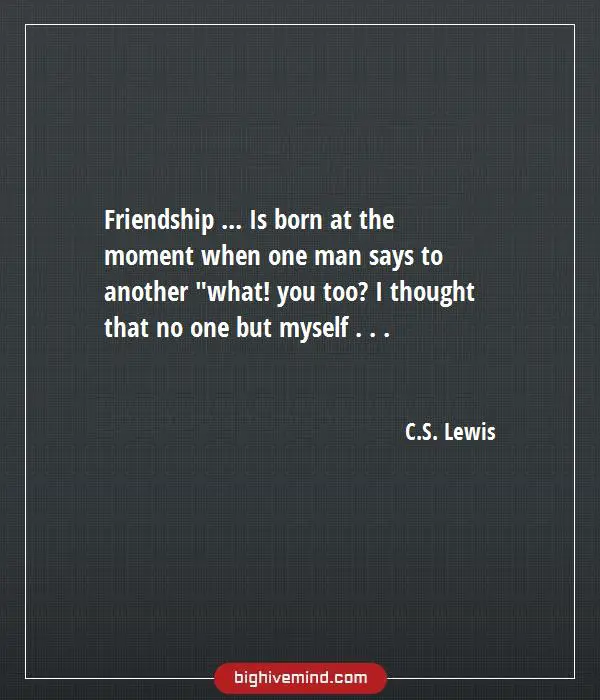 Don't walk in front of me… I may not follow
don't walk behind me… I may not lead
walk beside me… just be my friend.
---
Great leaders are almost always great simplifiers, who can cut through argument, debate and doubt, to offer a solution everybody can understand.
---
To be yourself in a world that is constantly trying to make you something else is the greatest accomplishment.
---
He who learns but does not think, is lost! He who thinks but does not learn is in great danger.
---
Be who you are and say what you feel, because those who mind don't matter, and those who matter don't mind.
---
The reason birds can fly and we can't is simply because they have perfect faith, for to have faith is to have wings.
---
I'm selfish, impatient and a little insecure. I make mistakes, I am out of control and at times hard to handle. But if you can't handle me at my worst, then you sure as hell don't deserve me at my best.
---
The greatness of a nation can be judged by the way its animals are treated.
---
A wonderful fact to reflect upon, that every human creature is constituted to be that profound secret and mystery to every other.
---
In three words I can sum up everything i've learned about life: it goes on.
---
To live is the rarest thing in the world. Most people exist, that is all.
---
Dumbledore watched her fly away, and as her silvery glow faded he turned back to snape, and his eyes were full of tears.
"after all this time?"
"always," said snape.
---
I'm the one that's got to die when it's time for me to die, so let me live my life the way I want to.
---
It occurred to me that there was no difference between men, in intelligence or race, so profound as the difference between the sick and the well.
---
Good friends, good books, and a sleepy conscience: this is the ideal life.
---
Impossible; for how many people did you know who refracted your own light to you?.
---
How satisfying it is to leave a mark on a blank surface. To make a map of my movement – no matter how temporary.
---
We can never know what to want, because, living only one life, we can neither compare it with our previous lives nor perfect it in our lives to come.
---
All things, even the deepest sorrow or the most profound happiness are all temporary. Hope is fuel for the soul, without hope, forward motion ceases.
---
If you want to know what a man's like, take a good look at how he treats his inferiors, not his equals.
---
If you haven't found it yet, keep looking. Don't settle. As with all matters of the heart, you'll know when you find it. And, like any great relationship, it just gets better and better as the years roll on.
---
Then we are living in a place abandoned by god," I said, disheartened.
"have you found any places where god would have felt at home?" william asked me, looking down from his great height.
---
The world has entered an era of the most profound and challenging change in human history.
---
Darkness cannot drive out darkness: only light can do that. Hate cannot drive out hate: only love can do that.
---
The mediocre teacher tells. The good teacher explains. The superior teacher demonstrates. The great teacher inspires.
---
Great achievement is usually born of great sacrifice, and is never the result of selfishness.
---
Life is like riding a bicycle. To keep your balance, you must keep moving.
---
Two things are infinite: the universe and human stupidity; and i'm not sure about the universe.
---
We have to work harder to develop a profound theology of women within the church. The feminine genius is needed wherever we make important decisions.
---
What is a poet? An unhappy person who conceals profound anguish in his heart but whose lips are so formed that as sighs and cries pass over them they sound like beautiful music.
---
A sign of a lover of wisdom is his delight in not running his mouth about things he doesn't know.
---
Who are you to judge the life I live?
i know i'm not perfect
-and I don't live to be-
but before you start pointing fingers…
make sure you hands are clean!.
---
The splendid thing
about falling apart
silently…
is that
you can start over
as many times
as you like.
---
All endings are also beginnings. We just don't know it at the time.
---
No man will make a great leader who wants to do it all himself or get all the credit for doing it.
---
You've gotta dance like there's nobody watching,
love like you'll never be hurt,
sing like there's nobody listening,
and live like it's heaven on earth.
---
There are only two ways to live your life. One is as though nothing is a miracle. The other is as though everything is a miracle.
---
All the great things are simple, and many can be expressed in a single word: freedom, justice, honor, duty, mercy, hope.
---
The greatest way to live with honor in this world is to be what we pretend to be.
---
You've got to jump off cliffs all the time and build your wings on the way down.
---
Never stop fighting until you arrive at your destined place – that is, the unique you. Have an aim in life, continuously acquire knowledge, work hard, and have perseverance to realise the great life.
---
Great ambition is the passion of a great character. Those endowed with it may perform very good or very bad acts. All depends on the principles which direct them.
---
I'm not afraid of death; I just don't want to be there when it happens.
---
I long to accomplish a great and noble task, but it is my chief duty to accomplish small tasks as if they were great and noble.
---
I may not have gone where I intended to go, but I think I have ended up where I needed to be.
---
Plants are more courageous than almost all human beings: an orange tree would rather die than produce lemons, whereas instead of dying the average person would rather be someone they are not.
---
Great minds discuss ideas; average minds discuss events; small minds discuss people.
---
There are no great limits to growth because there are no limits of human intelligence, imagination, and wonder.
---
No dream is too big. No challenge is too great. Nothing we want for our future is beyond our reach.
---
Sometimes people are beautiful.
not in looks.
not in what they say.
just in what they are.
---
When someone loves you, the way they talk about you is different. You feel safe and comfortable.
---
Great things in business are never done by one person. They're done by a team of people.
---
I've learned that people will forget what you said, people will forget what you did, but people will never forget how you made them feel.
---
By respect for life we become religious in a way that is elementary, profound and alive.
---
Nothing new here, except my marrying, which to me is a matter of profound wonder.
---
When does life start? When does it end? Who makes these decisions?… Every day, in hospitals and homes and hospices… people are struggling with those profound issues.
---
What a profound significance small things assume when the woman we love conceals them from us.
---
I sometimes compare starting a business to having a child. You have a moment of profound inspiration, followed by months of thankless hard work and waking up in the middle of the night.
---
If our impulses were confined to hunger, thirst, and desire, we might be nearly free; but now we are moved by every wind that blows and a chance word or scene that that word may convey to us.
---
Real nobility is based on scorn, courage, and profound indifference.
---
Our greatest glory is not in never failing, but in rising up every time we fail.
---
Look at climate change; don't put your head in the sand. Understand that it is going to have profound effects on our resources and so much else.
---
A virtuos woman is not moved by big names and flamboyance, but only men of profound wisdom and integrity move her.
---