When we are lost and confused in life, we often search for ways to 

find our paths

 again. We look to friends, books, and well-known sayings to give us direction. We often feel lost in life when we 

can't find love

.





It's difficult to remember that our journeys will always lead us exactly where we are meant to be. We need to be patient and think positively to make our lives the greatest they can be. When we reach our destination, we will know that everything we did to get there was worth it.





Wherever you find yourself on your 

spiritual journey

, these inspirational quotes will help you find new fulfillment.
A journey of a thousand miles begins with a single step.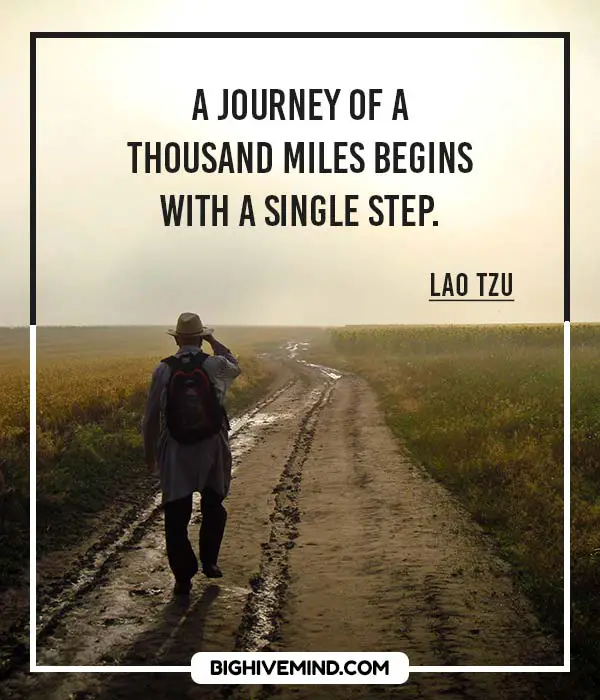 ---
Focus on the journey, not the destination. Joy is found not in finishing an activity but in doing it.
---
Peace is a journey of a thousand miles and it must be taken one step at a time.
---
The traveler sees what he sees, the tourist sees what he has come to see.
---
To dare is to lose one's footing momentarily. To not dare is to lose oneself.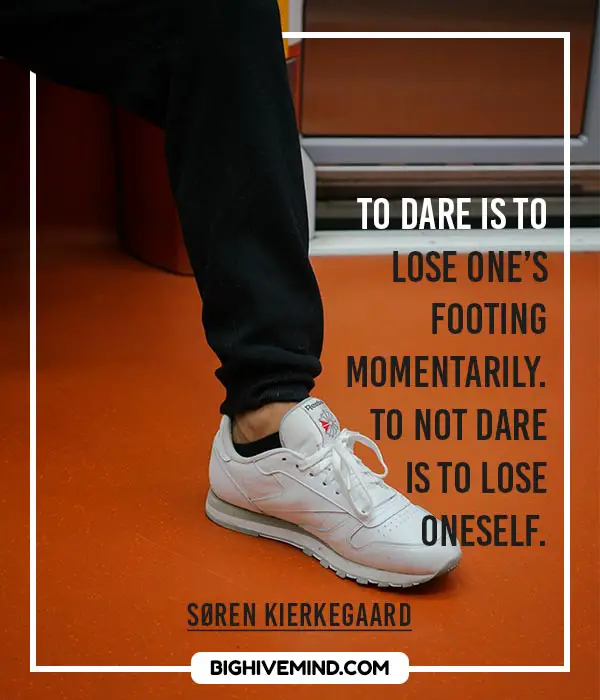 ---
Hope is like the sun, which, as we journey toward it, casts the shadow of our burden behind us.
---
Remember, the work of art lives in the experience, the journey within the process, not in the resulting monument to be presented in a certified art-place.
---
Sometimes it's the journey that teaches you a lot about your destination.
---
The key to realizing a dream is to focus not on success but significance, and then even the small steps and little victories along your path will take on greater meaning.
---
Success usually comes to those who are too busy to be looking for it.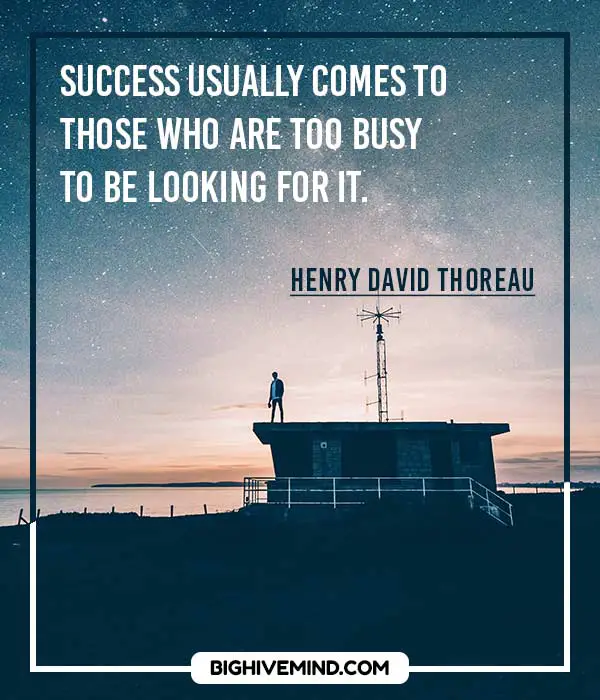 ---
It is good to have an end to journey toward; but it is the journey that matters, in the end
---
Man's real home is not a house, but the Road, and that life itself is a journey to be walked on foot.
---
Transformation is a process, and as life happens there are tons of ups and downs. It's a journey of discovery – there are moments on mountaintops and moments in deep valleys of despair.
---
Whatever you do, or dream you can, begin it. Boldness has genius and power and magic in it.
---
Every day is a journey, and the journey itself is home.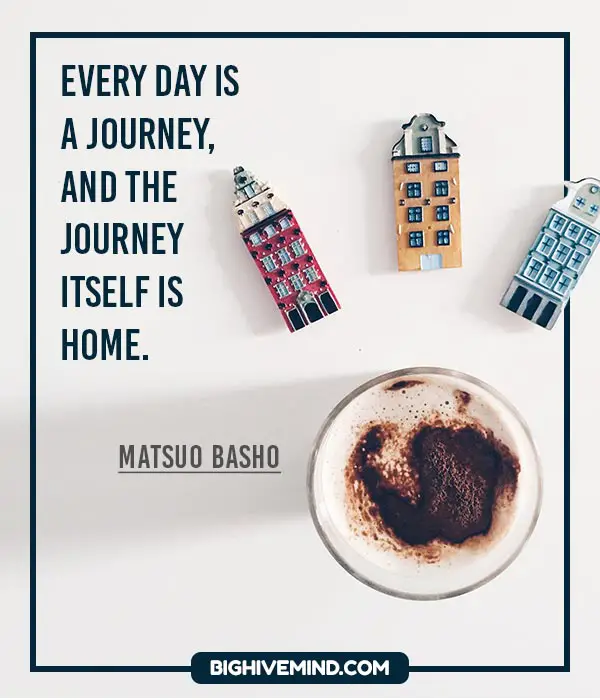 ---
It may be that when we no longer know which way to go that we have come to our real journey. The mind that is not baffled is not employed. The impeded stream is the one that sings.
---
The life of an artist is a continuous journey, the path long and never ending.
---
The main thing that you have to remember on this journey is, just be nice to everyone and always smile.
---
The only impossible journey is the one you never begin.
---
A journey is a gesture inscribed in space, it vanishes even as it's made. You go from one place to another place, and on to somewhere else again, and already behind you there is no trace that you were ever there.
---
All journeys have secret destinations of which the traveler is unaware.
---
Focus on the journey, not on arriving at a certain destination.
---
Give me six hours to chop down a tree and I will spend the first four sharpening the axe.
---
To get where you want to go you can't only do what you like.
---
Winning and losing isn't everything; sometimes, the journey is just as important as the outcome.
---
Good company in a journey makes the way seem shorter.
---
Art is creative for the sake of realization, not for amusement: for transfiguration, not for the sake of play. It is the quest of our self that drives us along the eternal and never-ending journey we must all make.
---
I have learned to live my life one step, one breath, and one moment at a time, but it was a long road. I set out on a journey of love, seeking truth, peace and understanding. I am still learning.
---
Success is a journey, not a destination. The doing is often more important than the outcome.
---
We are travelers on a cosmic journey,stardust,swirling and dancing in the eddies and whirlpools of infinity. Life is eternal. We have stopped for a moment to encounter each other, to meet, to love, to share.This is a precious moment. It is a little parenthesis in eternity.
---
Life should not be a journey to the grave with the intention of arriving safely in a pretty and well preserved body, but rather to skid in broadside in a cloud of smoke, thoroughly used up, totally worn out, and loudly proclaiming "Wow! What a Ride!
---
We are what we repeatedly do. Excellence, then, is not an act but a habit.
---
A journey is a person in itself; no two are alike.
---
The journey was a surreal dream. This world was about knowing the person you'd always wanted to be and setting your foot down to it, remembering the person you'd thought you were as a child and rejoicing in its living, breathing actuality.
---
You may not always end up where you thought you were going, But you will always end up where you were meant to be.
---
Traveling is like flirting with life. It's like saying, 'I would stay and love you, but I have to go; this is my station.
---
There are no wrong turnings. Only paths we had not known we were meant to walk.
---
..there ain't no journey what don't change you some.
---
Life is a journey. When we stop, things don't go right.
---
When we are sure that we are on the right road there is no need to plan our journey too far ahead. No need to burden ourselves with doubts and fears as to the obstacles that may bar our progress. We cannot take more than one step at a time.
---
Each day is a journey, and the journey itself is home.
---
The journey between what you once were and who you are now becoming is where the dance of life really takes place.
---
A journey is best measured in friends rather than miles.
---
Sooner or later we must realize there is no station, no one place to arrive at once and for all. The true joy of life is the trip.
---
Don't judge each day by the harvest you reap, but by the seeds that you plant.
---
In the middle of the journey of our life I found myself astray in a dark wood where the straight road had been lost sight of.
---
Even journey has an end.
---
Do not follow where the path may lead. Go instead where there is no path and leave a trail.
---
Do the difficult things while they are easy and do the great things while they are small. A journey of a thousand miles must begin with a single step.
---
When setting out on a journey do not seek advice from someone who never left home.
---
Without music, life is a journey through a desert.
---
Let your mind start a journey through a strange new world. Leave all thoughts of the world you knew before. Let your soul take you where you long to be. Close your eyes, let your spirit start to soar, and you'll live as you've never lived before.
---
Our life is an endless journey; it is like a broad highway that extends infinitely into the distance. The practice of meditation provides a vehicle to travel on that road. Our journey consists of constant ups and downs.
---
Aim for the sky, but move slowly, enjoying every step along the way. It is all those little steps that make the journey complete.
---
Sometimes the longest journey we make is the sixteen inches from our heads to our hearts.
---
It is good to have an end to journey toward, but it is the journey that matters in the end.
---
I travel, always arriving in the same place.
---
To get through the hardest journey we need take only one step at a time, but we must keep on stepping
---
I haven't a clue how my story will end, but that's all right. When you set out on a journey and night covers the road, that's when you discover the stars.
---
If you can't fly, then run, if you can't walk run, then walk, if you can't walk, then crawl, but by all means keep moving.
---
I wandered everywhere, through cities and countries wide. And everywhere I went, the world was on my side.
---
Life is a journey that have a lot different paths, but any path you choose use it as your destiny.
---
The road of life twists and turns and no two directions are ever the same. Yet our lessons come from the journey, not the destination.
---
An adventure is only an inconvenience rightly considered. An inconvenience is only an adventure wrongly considered.
---
That's the best thing about walking, the journey itself. It doesn't matter much whether you get where you're going or not. You'll get there anyway. Every good hike brings you eventually back home.
---
Life is a journey that must be traveled no matter how bad the roads and accommodations.
---
A journey is time suspended.
---
I may not have gone where I intended to go, but I think I have ended up where I intended to be.
---
A journey, after all, neither begins in the instant we set out, nor ends when we have reached our door step once again. It starts much earlier and is really never over, because the film of memory continues running on inside of us long after we have come to a physical standstill. Indeed, there exists something like a contagion of travel, and the disease is essentially incurable.
---
We don't receive wisdom; we must discover it for ourselves after a journey that no one can take for us or spare us.
---