Everyone has someone in their lives who is their own 

ray of sunshine

. These people bring us warmth, light, and joy.





Their eternal cheer and caring 

make your life better

 every day. Having them in your life is a blessing. Remember to always be thankful for these amazing friends who shine a light into the dark corners of your life.





When you are close to one of these special people, make sure they know how much you love them. These light-hearted quotes will help you 

brighten someone's day

. Wish a dear friend good morning with one of these thoughtful quotes. 



I always *ssumed everybody shared my love for overcast skies. It came as a shock to find out that some people prefer sunshine.
Glenn Gould
---
And so with the sunshine and the great bursts of leaves growing on the trees, just as things grow in fast movies, I had that familiar conviction that life was beginning over again with the summer.
F. Scott Fitzgerald
---
It is eternity now. I am in the midst of it. It is about me and the sunshine
Richard Jefferies
---
If you want to shine like a sun, first burn like a sun.
A. P. J. Abdul Kalam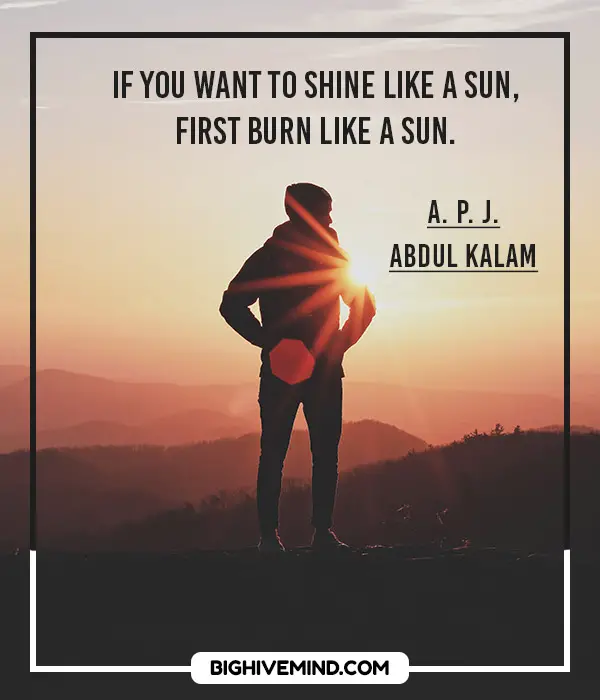 ---
A meal without wine is like a day without sunshine, except that on a day without sunshine you can still get drunk.
Lee Entrekin
---
Some days you just have to create your own sunshine
Sam Sundquist
---
Anyone's life truly lived consists of work, sunshine, exercise, soap, plenty of fresh air, and a happy contented spirit.
Lillie Langtry
---
A light wind swept over the corn, and all nature laughed in the sunshine.
Anne Bronte
---
A day without sunshine is like, you know, night.
Steve Martin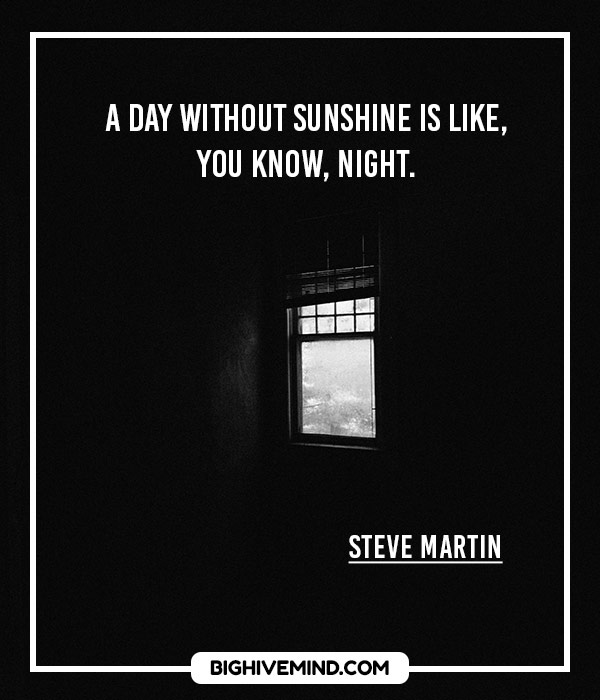 ---
Those who bring sunshine into the lives of others, cannot keep it from themselves.
James Matthew Barrie
---
I'm convinced that there is nothing ​truly good.
Hell, sunshine can wilt a flower.
Kay Whitley
---
Change, like sunshine, can be a friend or a foe, a blessing or a curse, a dawn or a dusk.
---
If you can dance like raindrops, there will always be sunshine.
Curtis Tyrone Jones
---
An easily accessible and transparent database of contract information will bring sunshine into the confusing and sometimes shadowy practice of government contracting.
Tom Coburn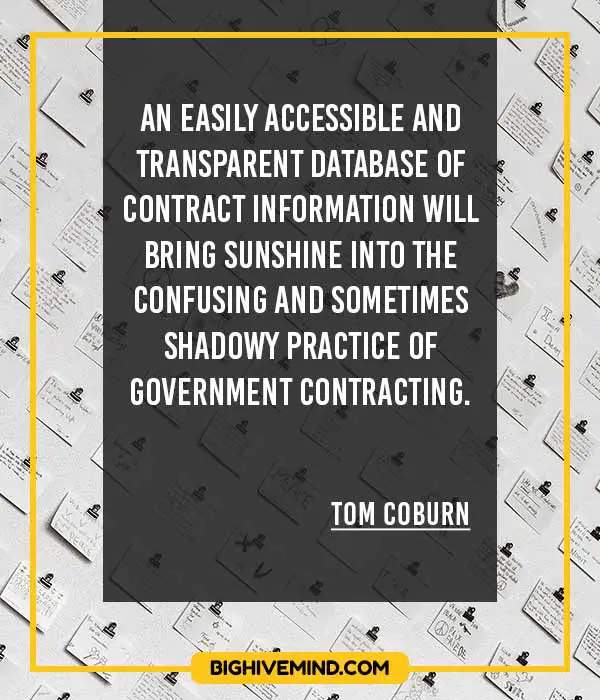 ---
Love comforteth like sunshine after rain.
William Shakespeare
---
Look forward, in the direction of sunshine.
---
It is the artist's business to create sunshine when the sun fails.
Romain Rolland
---
Some old fashioned things like fresh air and sunshine are hard to beat.
Laura Ingalls Wilder
---
A good laugh is sunshine in the house
William Makepeace Thackeray
---
Keep your face to the sun and you will never see the shadows
Helen Keller
---
We have been friends together in sunshine and in shade
Caroline Norton
---
Some people are so much sunshine to the square inch.
Walt Whitman
---
Don't let the shadows of yesterday spoil the sunshine of tomorrow. Live for today.
---
May you see sunshine where others see shadows and opportunities where others see obstacles.
Unknown
---
Opportunities are like sunrises. If you wait too long, you miss them.
William Arthur Ward
---
Sunshine cannot bleach the snow, Nor time unmake what poets know.
Ralph Waldo Emerson
---
To say goodbye, is to die a little.
To say good morning, is a hope for a new sunshine in a cloudy winter.
Nabil TOUSSI
---
Laughter is the sun that drives winter from the human face.
Victor Hugo
---
He that will enjoy the brightness of sunshine, must quit the coolness of the shade.
Samuel Johnson
---
We all want to see Sunshine after Moonlight
Jan Jansen
---
Where there is sunshine, the doctor starves.
Flemish Proverb
---
Bring sunshine into the place you enter.
Latika Teotia
---
Even on a cloudy day, the sun is shining somewhere!
Unknown
---
Some people are making such thorough preparation for rainy days that they aren't enjoying today's sunshine.
William Feather
---
Good morning is not just a word, it's an action and a belief to live the entire day well. Morning is the time when you set the tone for the rest of the day. Set it right!
Fain Blake
---
Do whatever you think replenish your soul from over working.
Unknown
---
Flowers always make people better, happier, and more helpful; they are sunshine, food and medicine for the soul.
Luther Burbank
---
No matter how long is a rainy day, it cannot beat the sun forever
Alok Jagawat
---
Sunshine is delicious, rain is refreshing, wind braces us up, snow is exhilarating; there is really no such thing as bad weather, only different kinds of good weather.
John Ruskin
---
I've found that there is always some beauty left — in nature, sunshine, freedom, in yourself; these can all help you
Anne Frank
---
When you arise in the morning, think of what a precious privilege it is to be alive, to breathe, to think, to enjoy, to love.
Marcus Aurelius
---
Don't fear the sun. The sun is the reason for life on this planet.
Unknown
---
False friends are like our shadow, keeping close to us while we walk in the sunshine, but leaving us the instant we cross into the shade.
---
Even for me life had its gleams of sunshine.
Charlotte Brontë
---
Danger gleams like sunshine to a brave man's eyes.
Euripides
---
Every time I looked at the sky and at my watch, that monster was still up there.
Julie Hecht
---
Faith is the virtue of the storm, just as happiness is the virtue of sunshine.
---
Live in the sunshine, swim the sea, drink the wild air…
Ralph Waldo Emerson
---
Far away there in the sunshine are my highest aspirations. I may not reach them, but I can look up and see their beauty, believe in them, and try to follow where they lead.
Louisa May Alcott
---
The time to repair the roof is when the sun is shining.
John F. Kennedy
---
Don't confuse your path with your destination, just because it's stormy now, doesn't mean you aren't headed for sunshine.
Unknown
---
Most of the shadows of this life are caused by our standing in our own sunshine.
Henry Ward Beecher
---
Some people seemed to get all sunshine, and some all shadow
Louisa May Alcott
---
Never give up. Today is hard, tomorrow will be worse, but the day after tomorrow will be sunshine.
Jack Ma
---
The two basic items necessary to sustain life are sunshine and coconut milk
Dustin Hoffman
---
Wherever you go, no matter what the weather, always bring your own sunshine.
Anthony J. D'Angelo
---
The sun shines everywhere, not just at the beach.
Brande Roderick
---
I'm just a simple guy, I live from day to day. A ray of sunshine melts my frown and blows my blues away.
Jimmy Page
---
Today, give a stranger one of your smiles. It might be the only sunshine he sees all day.
---
When sun about to set down, it glows so bright one more time to shine everything up
Raja Shakeel Mushtaque
---
To love and be loved is to feel the sun from both sides.
David Viscott
---
Kindness is the sunshine in which virtue grows.
Robert Green Ingersoll
---
Just living is not enough… one must have sunshine, freedom, and a little flower.
Hans Christian Andersen
---
Some people are so much sunshine to the square inch.
Walt Whitman
---
Wishing you sunshine and rainbows.
Heather Wolf
---
Anyone who thinks that sunshine is pure happiness, has never danced in the rain.
Unknown
---
Nobody needs a smile so much as the one who has none to give. So get used to smiling heart-warming smiles, and you will spread sunshine in a sometimes dreary world.
Lawrence G. Lovasik
---
Good morning is a contradiction of terms.
Jim Davis
---
I'm a happy go lucky ray of f*cking sunshine.
Unknown
---
When the clouds away the sun will shine.
Anthony T. Hincks
---
Who ate your bowl of sunshine this morning, thundercloud?
Unknown
---