Here's a selection of Tired Quotes, covering topics such as tired of people, being used, tired moms and being tired of fighting.
We really hope you enjoy these quotes and that they give you something to think about.
Being a sex symbol is a heavy load to carry, especially when one is tired, hurt and bewildered.
---
I'm tired of hearing it said that democracy doesn't work. Of course it doesn't work. We are supposed to work it.
---
When a man is tired of London, he is tired of life; for there is in London all that life can afford.
---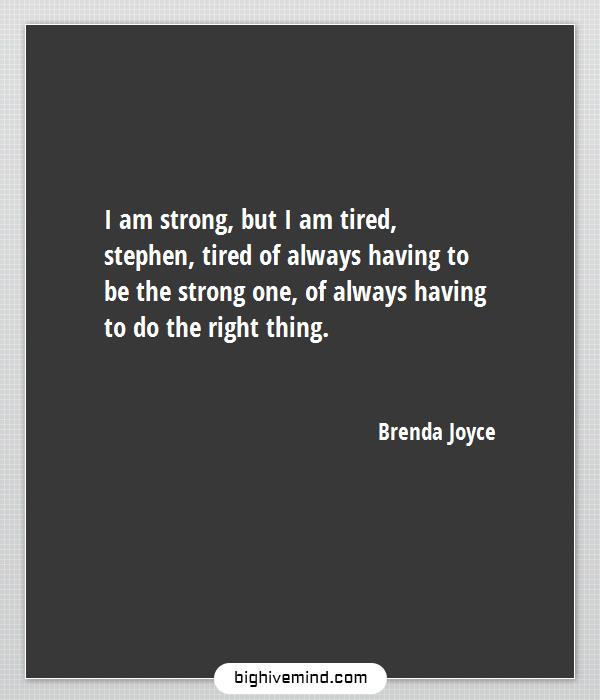 The tired sunsets and the tired
people –
it takes a lifetime to die and
no time at
all.
---
People always say that I didn't give up my seat because I was tired, but that isn't true. I was not tired physically… No, the only tired I was, was tired of giving in.
---
I wish I had an answer to that because I'm tired of answering that question.
---
I got tired of feeling like dracula. I wanted to see some daylight, and not just at six o'clock in the morning.
---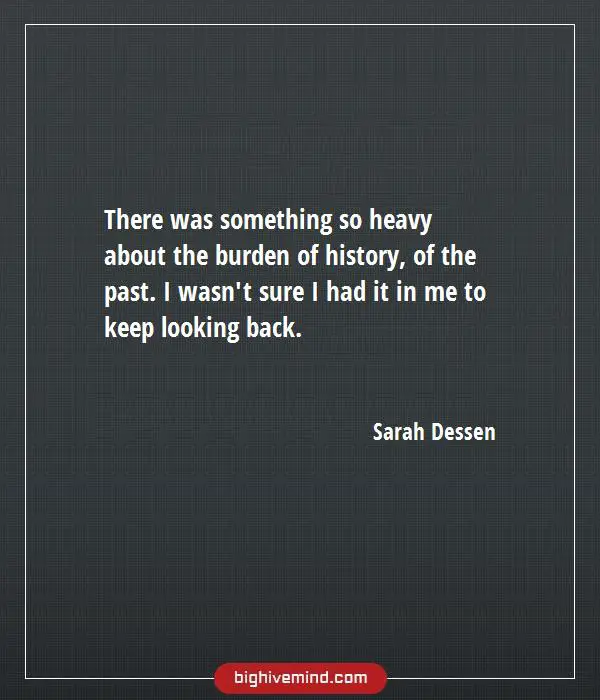 So avoid using the word 'very' because it's lazy. A man is not very tired, he is exhausted. Don't use very sad, use morose. Language was invented for one reason, boys – to woo women – and, in that endeavor, laziness will not do. It also won't do in your essays.
---
I am sick and tired of being sick and tired.
---
She keeps trying and you've got to be careful or you'll find yourself believing her, not because she seems to be telling the truth, but simply because you're tired of disbelieving her.
---
On a day when you're tired, it's important to just say good morning to everyone so they're kind of aware that it's gonna be a good day. Jamie Lee Curtis told me that.
---
I appeal for cessation of hostilities, not because you are too exhausted to fight, but because war is bad in essence. You want to kill nazism. You will never kill it by its indifferent adoption.
---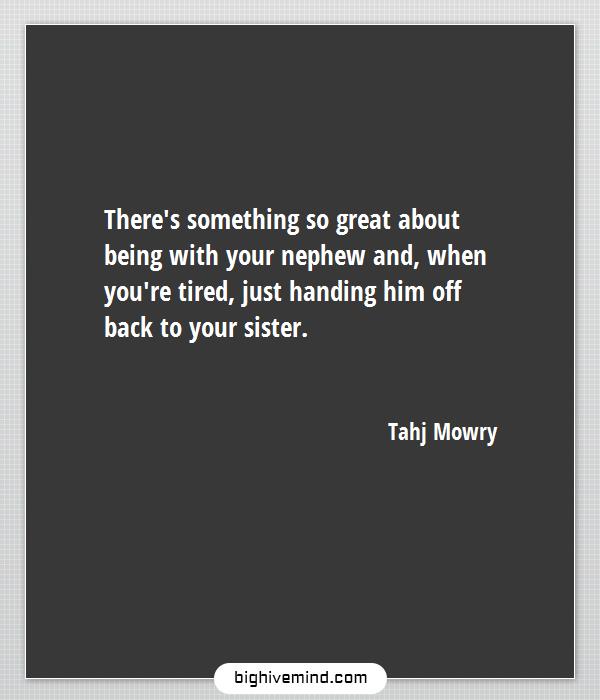 I don't trust anybody. Not anybody. And the more that I care about someone, the more sure I am they're going to get tired of me and take off.
---
Tired, tired with nothing, tired with everything, tired with the world's weight he had never chosen to bear.
---
I am old, gandalf. I don't look it, but I am beginning to feel it in my heart of hearts. Well-preserved indeed! why, I feel all thin, sort of stretched, if you know what I mean: like butter that has been scraped over too much bread. That can't be right. I need a change, or something.
---
I'm so tired, but I can't sleep. Standing on the edge of something much too deep.
---
Perhaps I'm old and tired, but I always think that the chances of finding out what really is going on are so absurdly remote that the only thing to do is to say hang the sense of it and just keep yourself occupied.
---
Life is one long process of getting tired.
---
History teaches us that men and nations behave wisely once they have exhausted all other alternatives.
---
Sometimes the only way you can feel good about yourself is by making someone else look bad. And I'm tired of making other people feel good about themselves.
---
You get very tired, and there was a certain amount of pain and you slow up. Your legs are so tired that you are in fact slowing. If you don't keep running, keep your blood circulating, the muscles stop pumping the blood back and you get dizzy.
---
Foolishness sleeps soundly, while knowledge turns with each thinking hour, longing for the dawn of answers.
---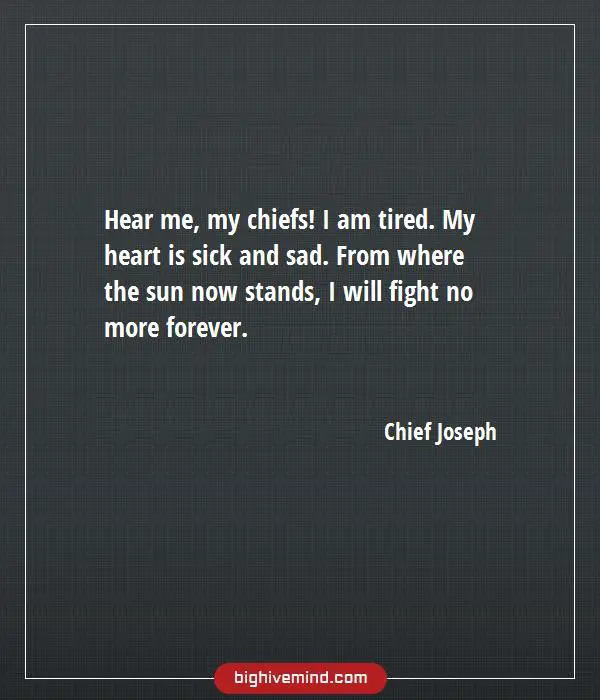 Hear me, my chiefs! I am tired. My heart is sick and sad. From where the sun now stands, I will fight no more forever.
---
There was something so heavy about the burden of history, of the past. I wasn't sure I had it in me to keep looking back.
---
I must be overtired', buttercup managed. 'the excitement and all.'
'rest then', her mother cautioned. 'terrible things can happen when you're overtired. I was overtired the night your father proposed.
---
I should be happy, but instead I feel nothing. I feel a lot of nothing these days. I've cried a few times, but mostly i'm empty, as if whatever makes me feel and hurt and laugh and love has been surgically removed, leaving me hollowed out like a shell.
---
The revolution has been dubbed "The Orange Revolution," orange being the campaign color of Viktor Yushchenko. The demonstrators say they are tired of living under a corrupt government…
---
Are you tired of sand being kicked in your face? I promise you new muscles in days!
---
A man grows most tired while standing still.
---
I'm tired and angry at me. For letting myself get smaller and smaller in the hopes that he would notice me more. But how can someone notice you if you keep getting smaller?.
---
I am tired of being tired and talking about how tired I am.
---
When you've exhausted all possibilities, remember this you haven't.
---
You feel fine, and then, when your body can't keep fighting, you don't.
---
You must be strong enough to strike and strike and strike again without tiring. The first lesson is to make yourself that strong.
---
We are cups, constantly and quietly being filled. The trick is knowing how to tip ourselves over and let the beautiful stuff out.
---
Give me your tired, your poor, your huddled masses yearning to breathe free.
---
Once you become poor, tired and time-constrained, you become a much better human being.
---
Never be tired of a dream, if not fulfilled. Fear of failure should not deter you from your path of self belief. Your belief and determination will get you to your destination and make the dream come true.
---
I'm tired of defending my character. I am what I am. What you see is what you get.
---
Men marry because they are tired; women, because they are curious; both are disappointed.
---
Life is hard, and a lot of people come home tired from work. If they're gonna spend half an hour reading, they want some entertainment and a sense of achievement. So that's what I give them. That's all I'm trying to do. Is that really so wrong?
---
Perseverance is the hard work you do after you get tired of doing the hard work you already did.
---
I've dreamed a lot. I'm tired now from dreaming but not tired of dreaming. No one tires of dreaming, because to dream is to forget, and forgetting does not weigh on us, it is a dreamless sleep throughout which we remain awake. In dreams I have achieved everything.
---
Even when you have every right to be tired of everything, Never be tired of living.
---
I know you're tired but come, this is the way.
---
One of the reasons I started Tzadik, which is my own label, is to keep things in print. I got tired of labels dropping things out of print when they don't sell.
---
I am strong, but I am tired, stephen, tired of always having to be the strong one, of always having to do the right thing.
---
To say I am not mentally tired in ways and exhausted in ways would be a lie.
---
There are only the pursued, the pursuing, the busy and the tired.
---
Oh, I am very weary, Though tears no longer flow; My eyes are tired of weeping, My heart is sick of woe.
---
If one could run without getting tired I don't think one would often want to do anything else
---
I am sick of the disparity between things as they are and as they should be. I'm tired.I'm tired of the truth and I'm tired of lying about the truth.
---
I'm so tired. I don't know if I can ever outrun how I used to be.
---
I just got tired of being sick and tired and feeling down. Unfortunately, you don't realize this until you're getting sober but the reason why you're depressed all the time is it's the drugs that are depressing you.
---
Sleep did not honor me with it's presence.
---
Retired is being tired twice, I've thought, first tired of working, then tired of not
---
Tired minds don't plan well. Sleep first, plan later.
---
Money and Corruption Are ruining the land Crooked politicians Betray the working man, Pocketing the profits And treating us like sheep, And we're tired of hearing promises That we know they'll never keep
---
There's something so great about being with your nephew and, when you're tired, just handing him off back to your sister.
---
Sometimes exhaustion is not a result of too much time spent on something, but of knowing that in its place, no time is spent on something else.
---
It's so important to realize that every time you get upset, it drains your emotional energy. Losing your cool makes you tired. Getting angry a lot messes with your health.
---
There comes a time when people get tired of being pushed out of the glittering sunlight of life's July and left standing amid the piercing chill of an alpine November.
---
The most critical time in any battle is not when i'm fatigued, it's when I no longer care.
---
I don't get tired of my work because you can't get tired of something you love and enjoy! But, having said that, I wish to get a break of four to five days, or at least three days, switch off my cell phone, and do what I want to.
---
We can be tired, weary and emotionally distraught, but after spending time alone with God, we find that He injects into our bodies energy, power and strength.
---
What we need is love without getting tired.
---
Living indoors without fresh air quickly poisons the blood and makes people feel tired and seedy when they don't know why. For myself, I sleep out of doors in winter as well as summer. I only feel tired or seedy when I have been indoors a lot. I only catch cold when I sleep in a room.
---
Laziness is nothing more than the habit of resting before you get tired.
---
I'm not tired of challenges. I'm tired of people challenging me for nothing.
---
I'm tired of feeling like i'm f*cking crazy.
i'm tired of driving till I see stars in my eyes.
---
My flame has gone out / My fuel has been spent / I forgot how to love / I can't pay the rent.
---
I am someone who can't hold on to negativity or hold on to grudges. I might feel something at a certain point, but I get tired after that. I don't carry it with me. I forgive and forget very easily, and that's the only way to be happy and peaceful.
---
So you're tired of living Feel like you might give in Well don't. It's not your time
---
When we are tired, we are attacked by ideas we conquered long ago
---
Disrespect is tired. Shade is old. Sipping 'tea' isn't cute. But loving, supporting, giving, being grateful and perpetuating light, is.
---
The demonstrators in Ukraine will persevere and succeed, or grow tired, cold and fade.
---
I want to care, but I don't.
i look at you and all I feel is tired.
---
Sometimes I'm so tired, I look down at what I'm wearing, and if it's comfortable enough to sleep in, I don't even make it into my pajamas. I'm looking down, and I'm like, 'T-shirt and stretchy pants? Yup, that's fine. It's pajama-y, good night.'
---
I don't stop when I'm tired. I only stop when I'm done.
---
Don't stop when you are tired. Stop when you are done!!
---
Sometimes, you get tired of fighting. I think you just sort of come to this realization that yes, that you will get tired, but that doesn't mean that you can give up the fight.
---
The tired spirit is a hungry spirit.
---
Whenever I get fed up with life I love to go wandering in nature
---
You never get tired unless you stop and take time for it.
---
The sky is an infinite movie to me. I never get tired of looking at what's happening up there.
---